– Master Photographer
Profiles of our pro and qualified photographers
Alison Kind & Clifford Galea Valletta – (Please scroll further down)
.
.
Welcome to the world as seen through the lens of Gino Galea ARPS LBIPP AMPA AMPS AMIPP ASWPP DipPP. His photo-art studio based in Mosta enjoys a first-class reputation for quality photography in Malta. The typical style of images created by Gino serves as a source of reference to many other local photographers including students who are seeking a career in the art of photography. Despite such credentials in the profession, and that includes wedding photography many still associate Gino with the official photography of the national airline – Air Malta, since he was 'the man behind the lens' in the creation of those beautiful and immortal images portraying the corporate identity of the airline for more than three decades (1980 – 2013). He also made a name in destination or wedding photography in Malta.
.
.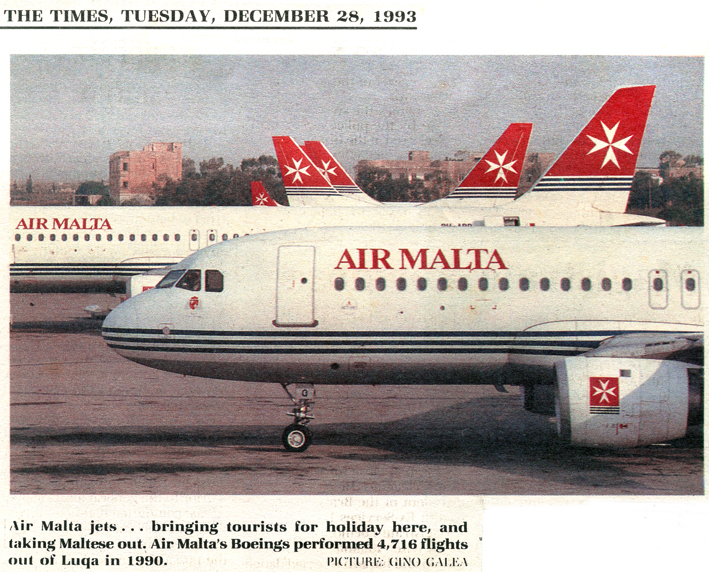 This is the product of years of passion and experience in photography, investing in the latest camera technology, and a will to excel in not only capturing the scene but doing so with an artistic flair and perspective.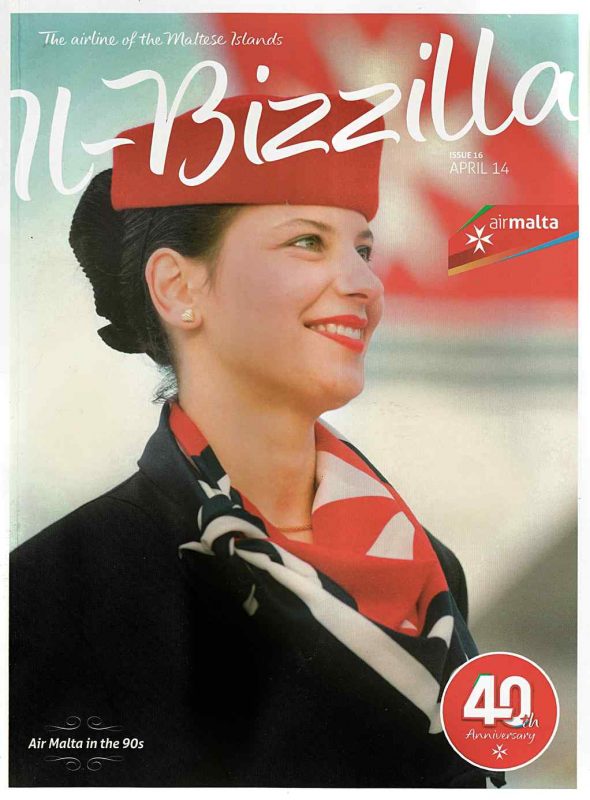 Gino's photography displays an exceptional level of balance between simple, aesthetic and artistic. From portrait commissions to his extensive photographic depictions of the beauty of the Maltese archipelago, Gino's award-winning style captures the atmosphere of the scene to an unprecedented degree. This is what transforms an image into a work of art. Whether in high-quality print, a digital file or on canvas, Gino Galea's images are there to be cherished and enjoyed for posterity. They are moments captured for eternity. This is particularly evident in the unique style of the wedding albums that are produced by this artist including the digital albums and destination weddings.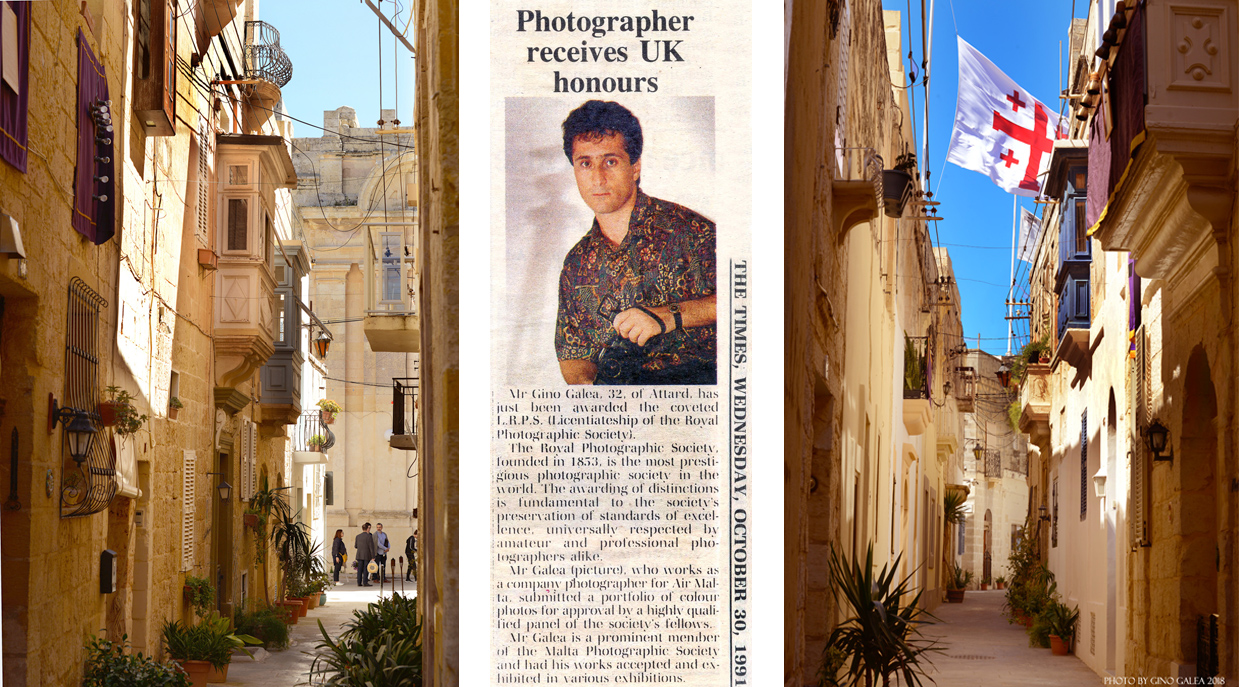 The Early Years
Born and brought up in the picturesque town of Rabat, Malta, Gino Galea was introduced to photography through his interest in aviation. At the age of thirteen, he won a prize in a Malta Television MTV science program named "KIF" ( How?), produced by Charles Scerri, by explaining how a camera works – little did he know that many years from then, the camera would become his living and artform! The years 1976 till 1979 were fundamental to his love of aviation photography. He was fascinated by the maneuverability of military aircraft hovering above the skies of Royal Air Force Luqa at the time. He was very much encouraged in his hobby by his late father, being an RAF official himself at the time.
FROM A 'HOBBY' TO A 'CAREER' IN AVIATION PHOTOGRAPHY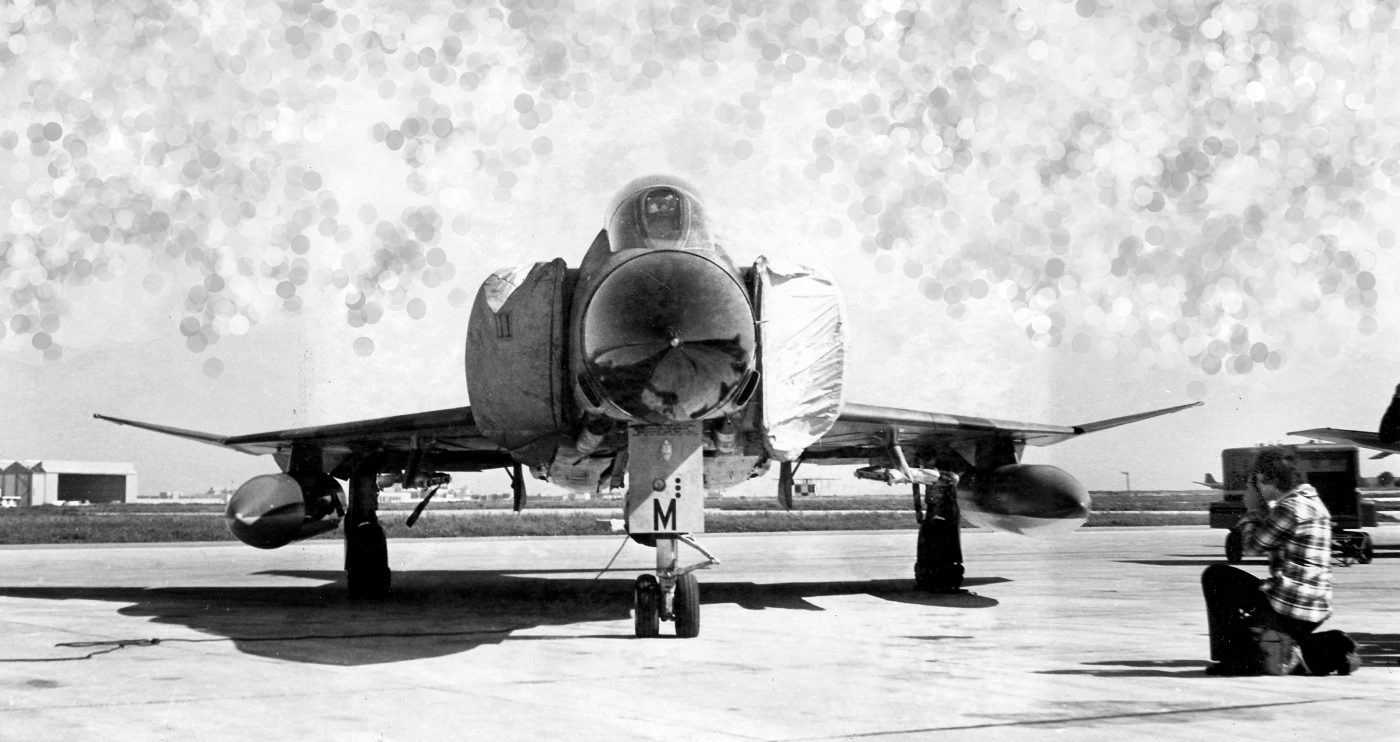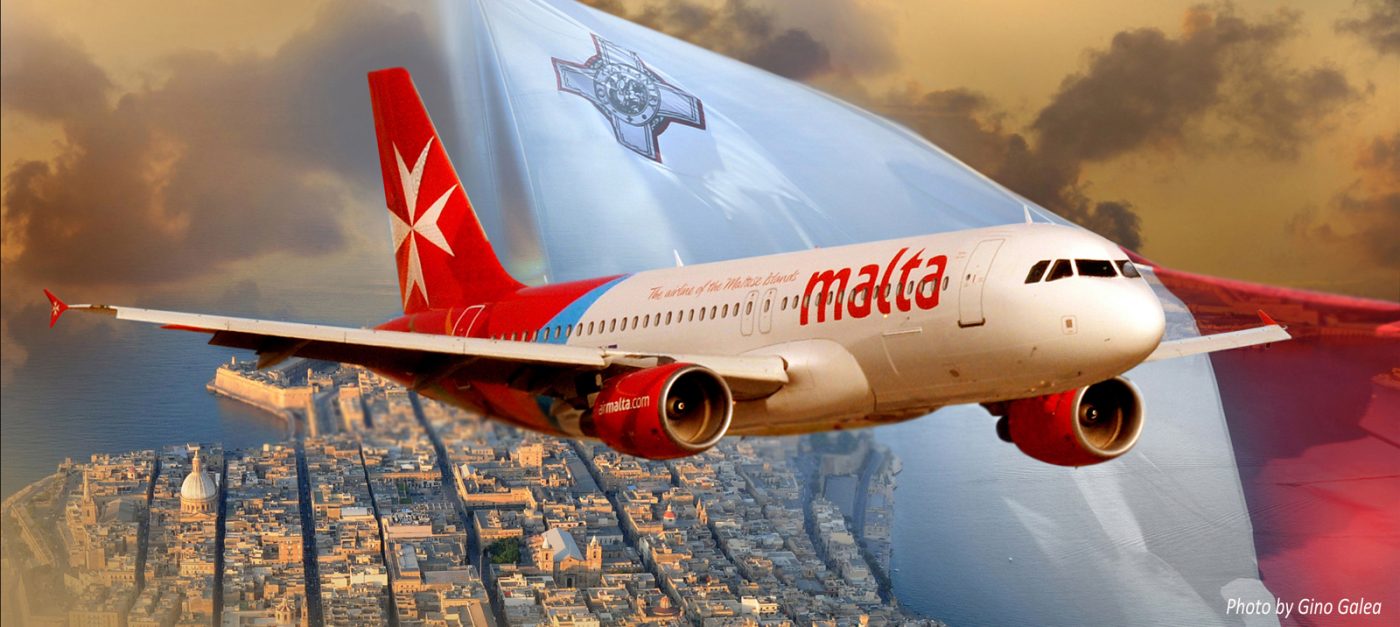 First Assignments
Graduating as an Architect's Assistant and Draughtsman in 1979 at the University of Malta, Gino joined Air Malta's Advertising and Public Relations Section as a trainee in 1979, where he was instrumental in establishing the Company's Corporate Photographic Section. It was at this point that through the mentorship and encouragement of Joe Zammit an established professional photographer, Gino ventured into the world of professional imaging.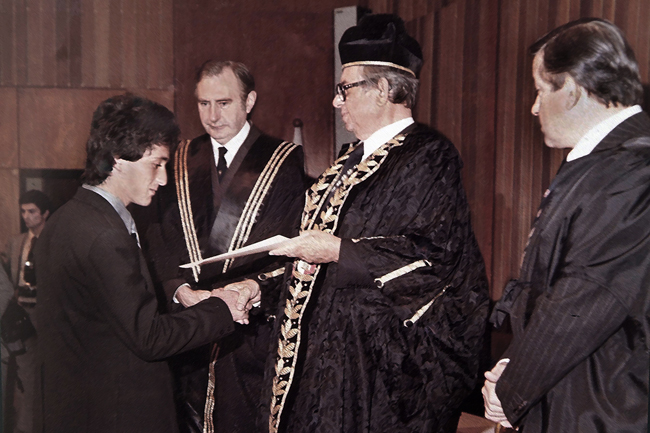 Official Photographer – Air Malta plc
Soon afterward, Gino became the official photographer of the national airline Air Malta (1980), a position he has held ever since. Being an aviation photographer, he was instrumental in forming the airline's photo archives and his work has featured in practically all of the company's publications, including brochures, websites, fairs, exhibitions, the in-house publications "Flying Colours", "KM Newsline", "Malta this Month", 'Skylife', and the airline's annual reports. The list includes the FLIGHT INTERNATIONAL aviation magazine. Gino Galea's images circled the globe through the various airline PR and advertising campaigns aboard. It is worth noting that through such promotions including the world wide web, such images substantially assisted Malta and the national airline in their corporate image and PR overseas.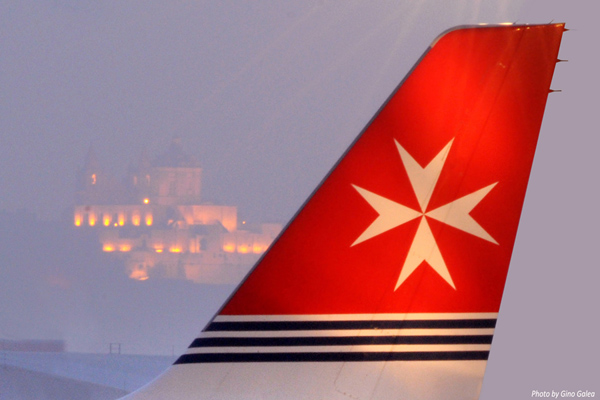 Knowing the Art
Following the encouragement of the late Mr. J. Nunns ESFIAP, Gino joined the Malta Photographic Society in 1989. This provided him with a solid background on which to develop his technique and photographic style.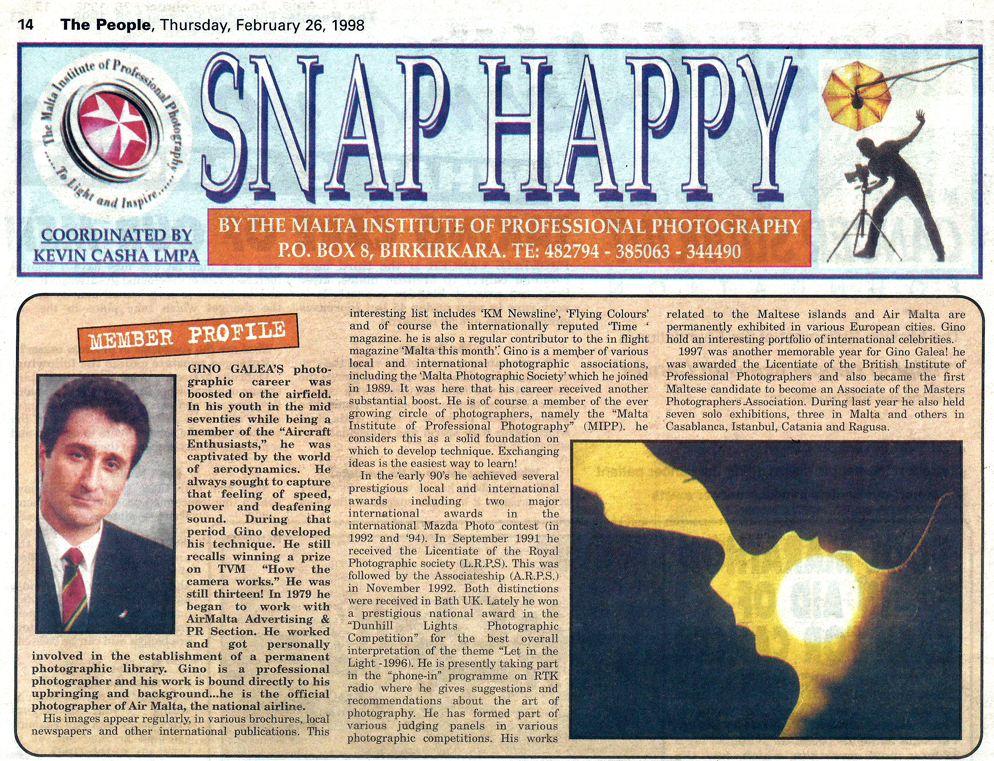 AWARDS :
As Gino experimented and gained confidence in his art, he won a number of prestigious awards, including :
• Kodak Trophy for black and white prints; (1989)
• C.A. Herbert Trophy for colour prints;
• An award in the Polaroid Pope John Paul II Competition (1992);
• J.G. Dacoutros Trophy (1992 and 1993);
• O & V Portfolio Competition (1992 and 1995);
• A. Buontempo Memorial Award (1992);
• A. Azzopardi Memorial Trophy for Nature Photography;
• An award in the Ballantine's National Photography (1993);
• Two major international awards in the Mazda Photo Contest
(1992 and 1994) including crediting in prestigious magazines such
as "Time" and "National Geographic";
• Dr. E. Sammut Memorial Shield for Cultural Heritage of the Maltese Islands;
• Jessop award in (1998),
• Other awards in the Photo Training Overseas (UK) seminars.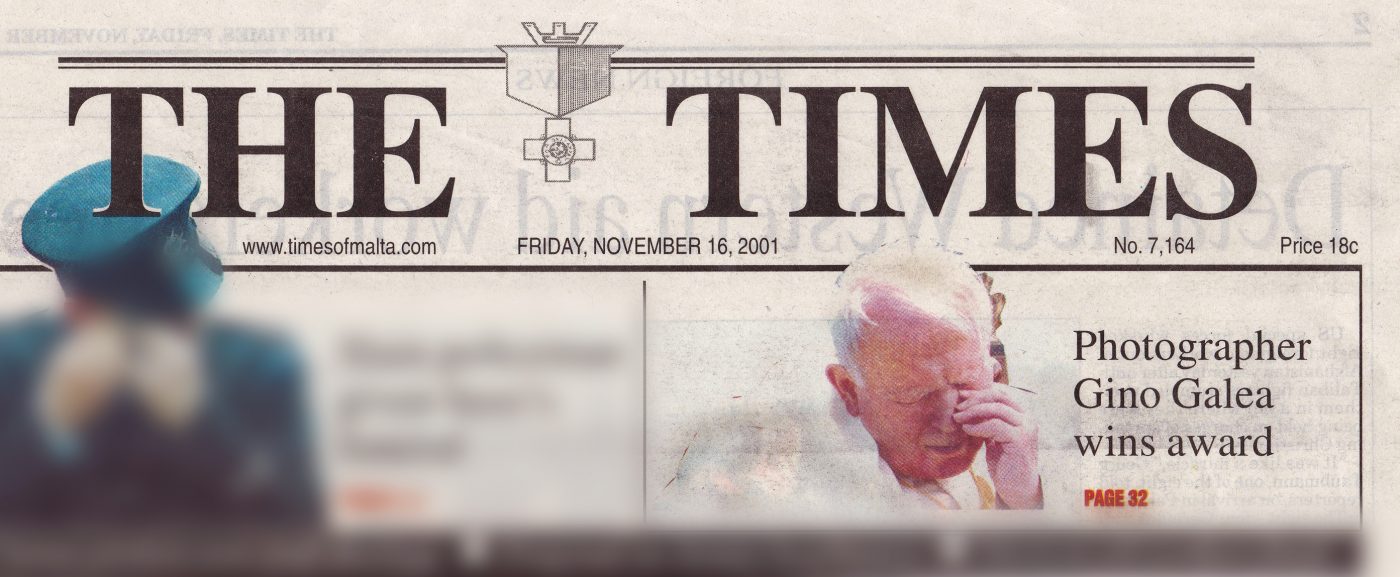 Logo Design Competition
In 1993, Gino won a symbolic competition for the official design of the Malta Photographic Society's official logo.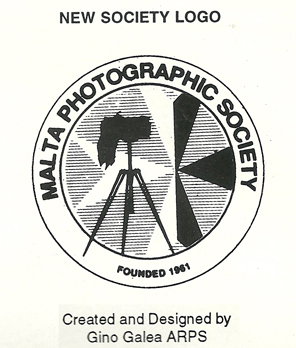 Further Studies
Taking his photography further, Gino received a Licentiate from the Royal Photographic Society ( L.R.P.S.) in 1991, followed by an Associateship (A.R.P.S.) in November 1992; both Distinctions were received in Bath-UK. Also in 1992, Gino completed a Diploma in Social Studies sponsored by the Social Action Movement in collaboration with the Pontifical University of St.Thomas Aquinas, Rome.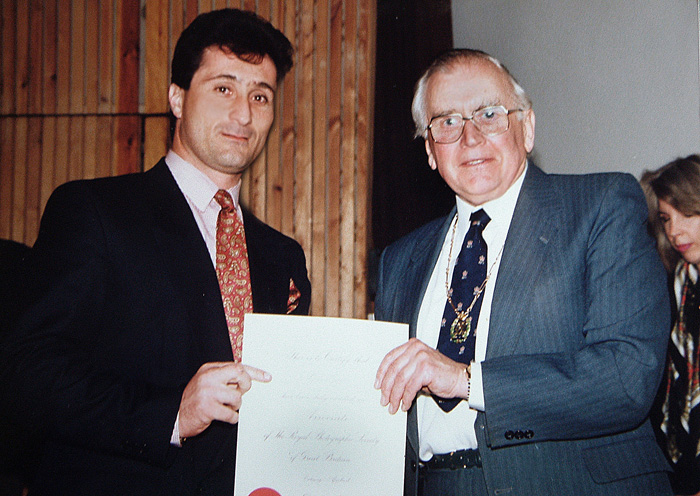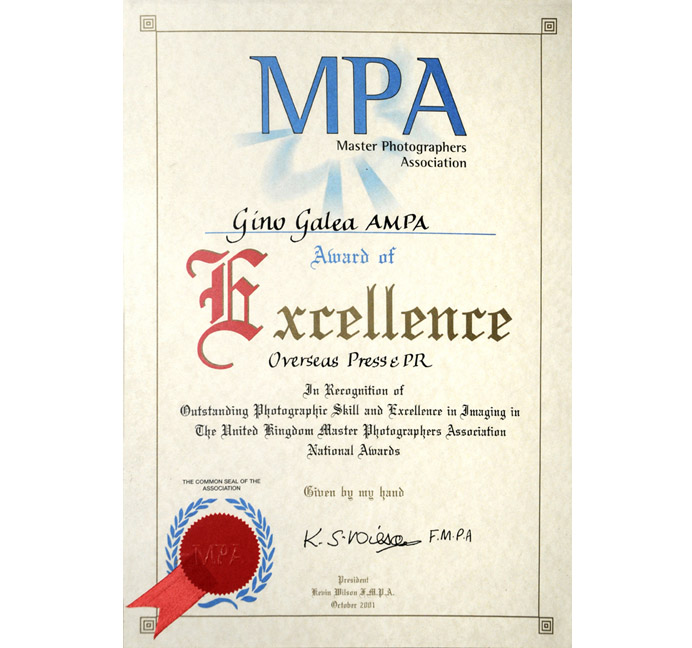 More Awards
In 1996, Gino won the overall award in the national "Dunhill Lights Photographic Competition".
SWPP GOLD MEDAL IN 'TRAVEL PHOTOGRAPHY'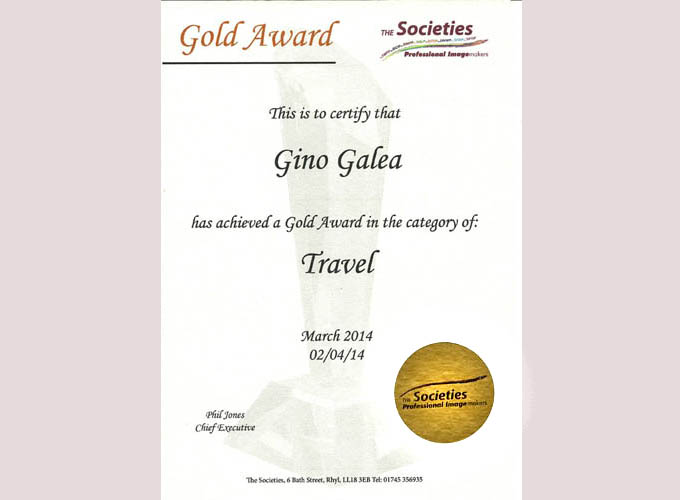 On the Web
That same year 1996, Gino Galea became the first Malta based photographer to have a presence on the Internet, with his first website and online photo gallery: www.ginogalea.com The site was then hosted at Terranet Ltd. one of the pioneers in the provision of internet service in Malta.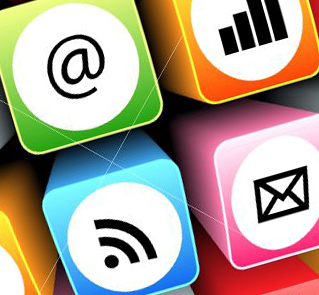 You are welcome to LIKE our page on Facebook: https://www.facebook.com/maltaweddingphotographers/
Gallery
Every picture says a thousand words. Gino Galea's talent and versatility ensure that he captures no only the image itself, but also the moment, in all its joy and feeling.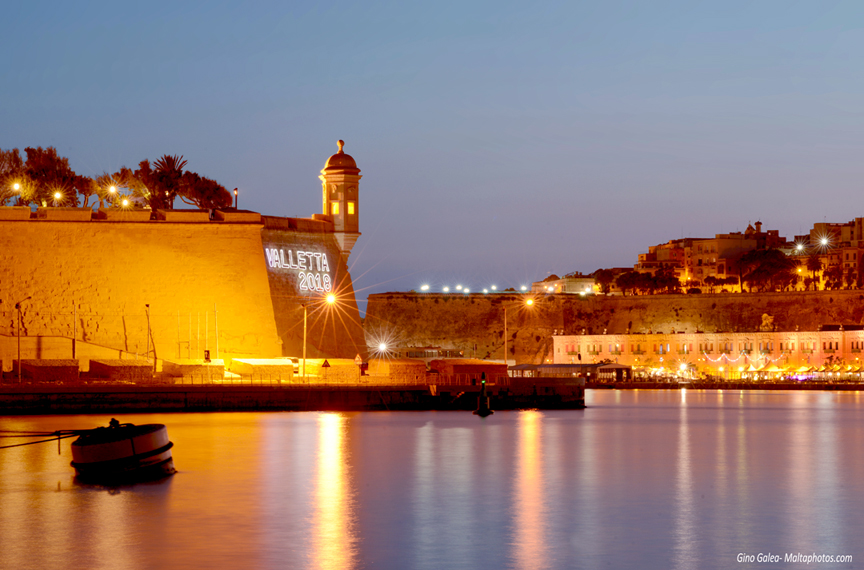 Further Recognition
In 1996, Gino was awarded an Associateship of the Master Photographers Association (A.M.P.A.) and the Licentiate of the British Institute of Professional Photography. (L.B.I.P.P.)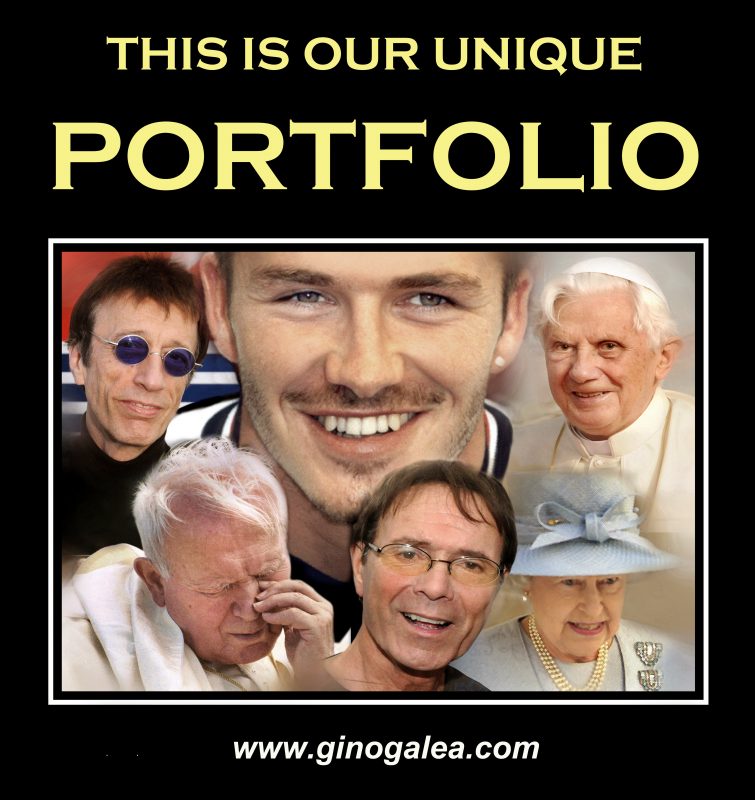 Photographer to the Stars
Gino's reputation had now reached an international level, and given his affinity for portrait photography, his lens has captured the faces of an impressive number of celebrities and personalities. Most notably, Gino has been the official photographer of the Malta branch of the Manchester United Supporters Club, for more than twenty three years in which capacity he had numerous opportunities to capture the likes of Sir Alex Ferguson, as well as David Beckham, Gary Neville, Ryan Giggs, Paul Ince, Lee Sharpe, and other teammates, during their numerous visits to Malta.. His official duties included the Treble Champions full team visit to Malta in August 2000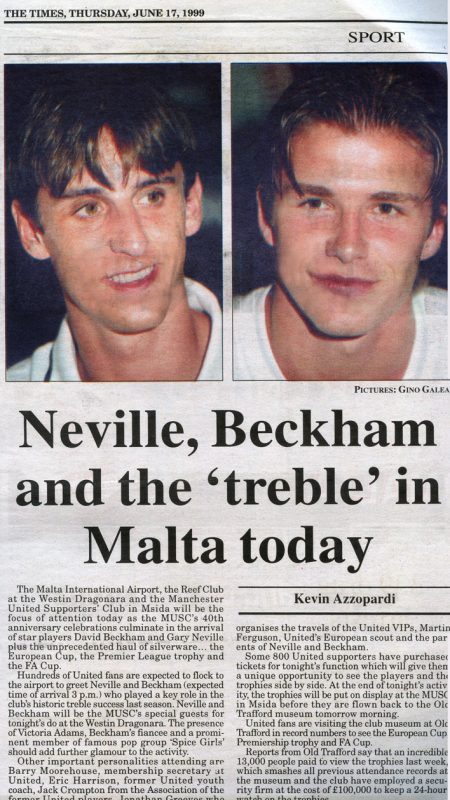 PETER ANDRE https://timesofmalta.com/articles/view/pressure-to-strip-peter-andre-of-valletta-culture-ambassador-title.456855
First solo Exhibition
Gino Galea's first solo photographic exhibition was organized in 1996 at the Soul Art Studio in Mosta, following much encouragement from Albert Demarco, another reputed artistic Maltese photographer. The theme was related to Heritage and Culture in the Maltese islands.
Exhibitions abroad
Gino Galea's international reputation was further enhanced through a number of solo exhibitions he has held outside Maltese shores, in Casablanca, Istanbul, Catania, Ragusa, Athens and more recently Brussels. Other official assignments for Air Malta pls abroad during the late 1990s included various Malta Week activities held n London, Catania, Palermo, Athens, Casablanca, Istanbul, Beirut, and Prague.
A Recognised Expert
By then, Gino was already being considered a local expert on photography, sitting on many judging panels in various photographic and Beauty Queen competitions.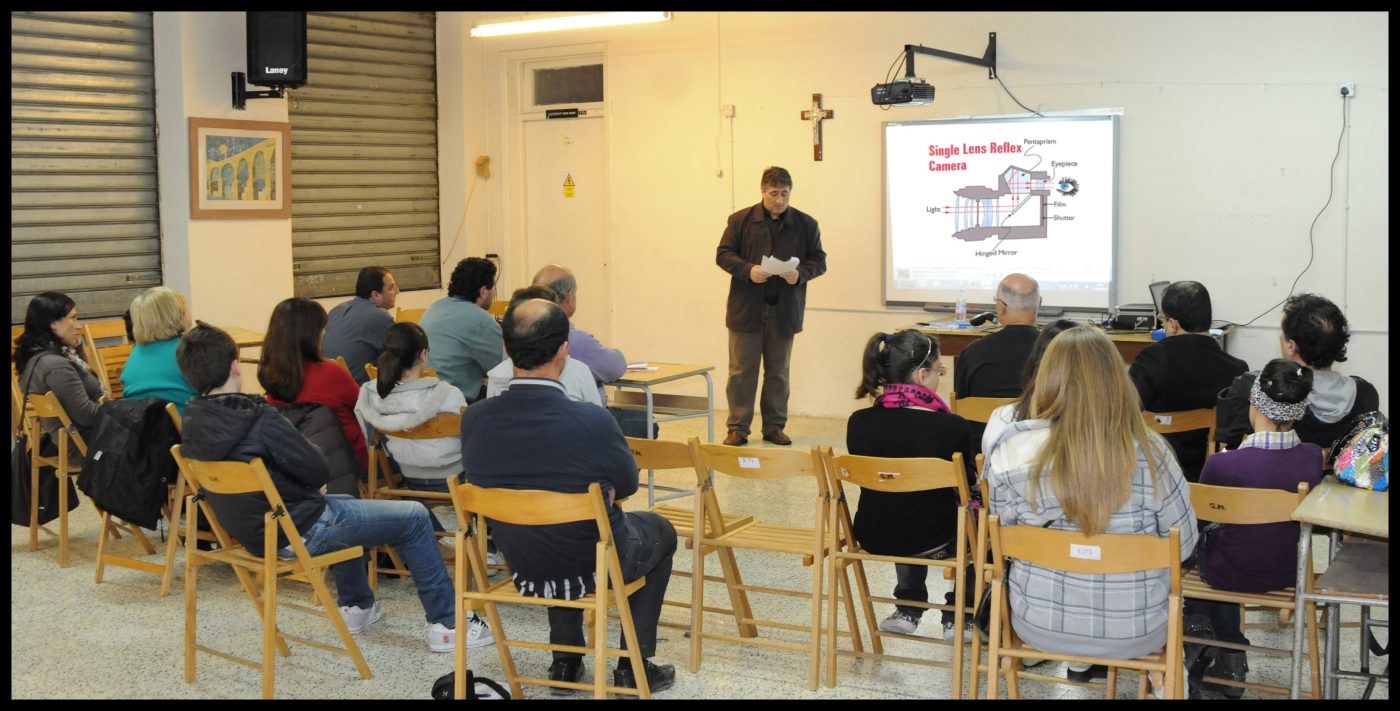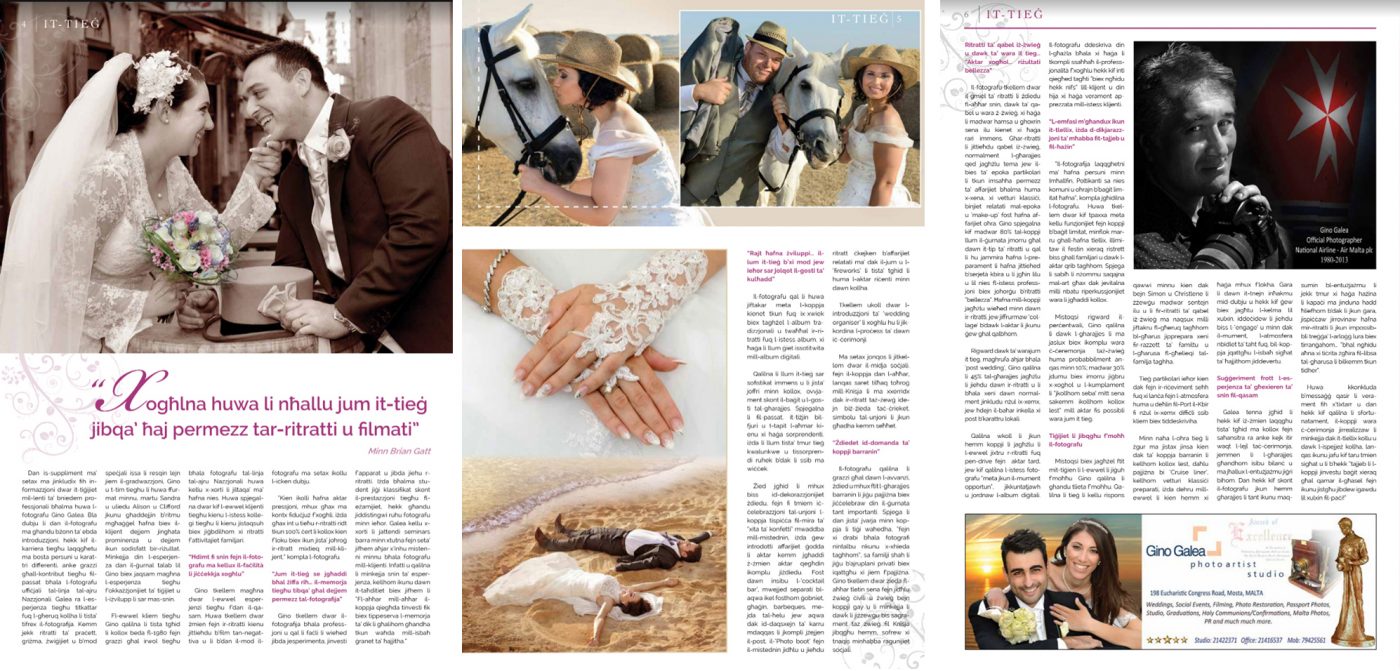 THE ART OF PHOTOGRAPHY – TIPS ON TV
https://www.facebook.com/MaltaGraduations/videos/1825186721056163/?v=1825186721056163
Important Commissions
Given his experience in corporate photography, it was inevitable that other entities would seek Gino Galea's perspective in their corporate imagery. In 1997, Gino was commissioned to cover the activities related to the inauguration of the new Malta House in London ( early 1990's).
Once again in 1996, he was commissioned at the Malta House at Piccadilly in London to be the official photographer during the appointment of the Maltese High Commissioner Mr. Richard Matrenza.
Another interesting photographic coverage had to be during the Juventus Football Team's Air Malta flight from Turin to Malta which included the legendary Zinedine Zidane, Marcello Lippi amongst other football stars.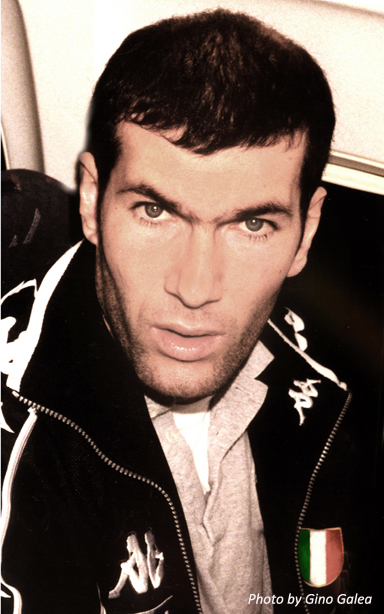 During 1997 and 2001, Gino Galea was entrusted with the photographic requirements for the Maltese National Pavilion in the International Trade Fair of Malta.
'COVER-PAGE' PHOTOGRAPHY FOR NEWSPAPERS, PUBLICATIONS & MEDIA'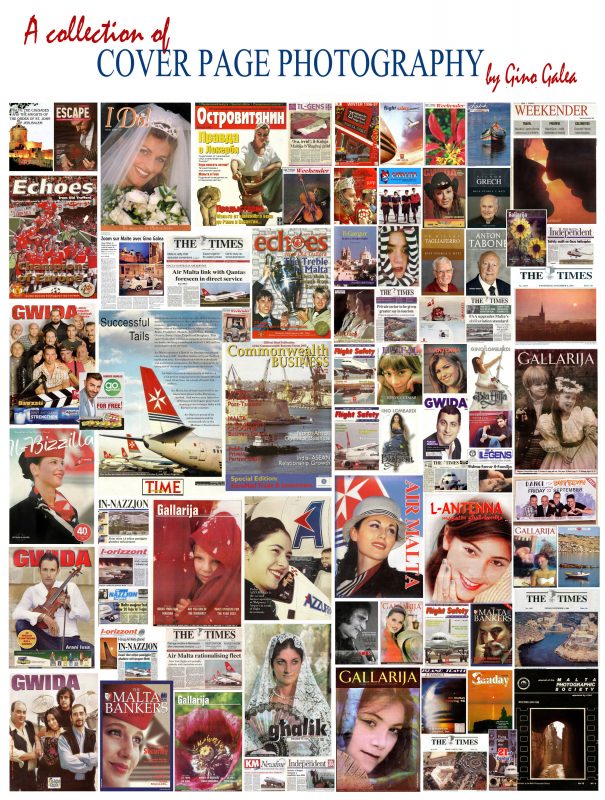 Other assignments abroad related to his Air Malta capacity as official company photographer also included Boeing Aircraft Industry in Seattle, US ( Mar 1993), British Aerospace, Airbus Industrie in Toulouse (May 1994 & Aug 1990), Avro in Woodford and the Farnborough Airshow (Sept 1994).
Other high profile exclusive commissions included the British Royals such including HM Queen Elizabeth II ( Nov 2005) on two occasions, HRH Princess Ann, British Prime Minister Tony Blair and other official activities such as the Commonwealth Business Forum in line with CHOGM-MLA2005 (Nov 2005).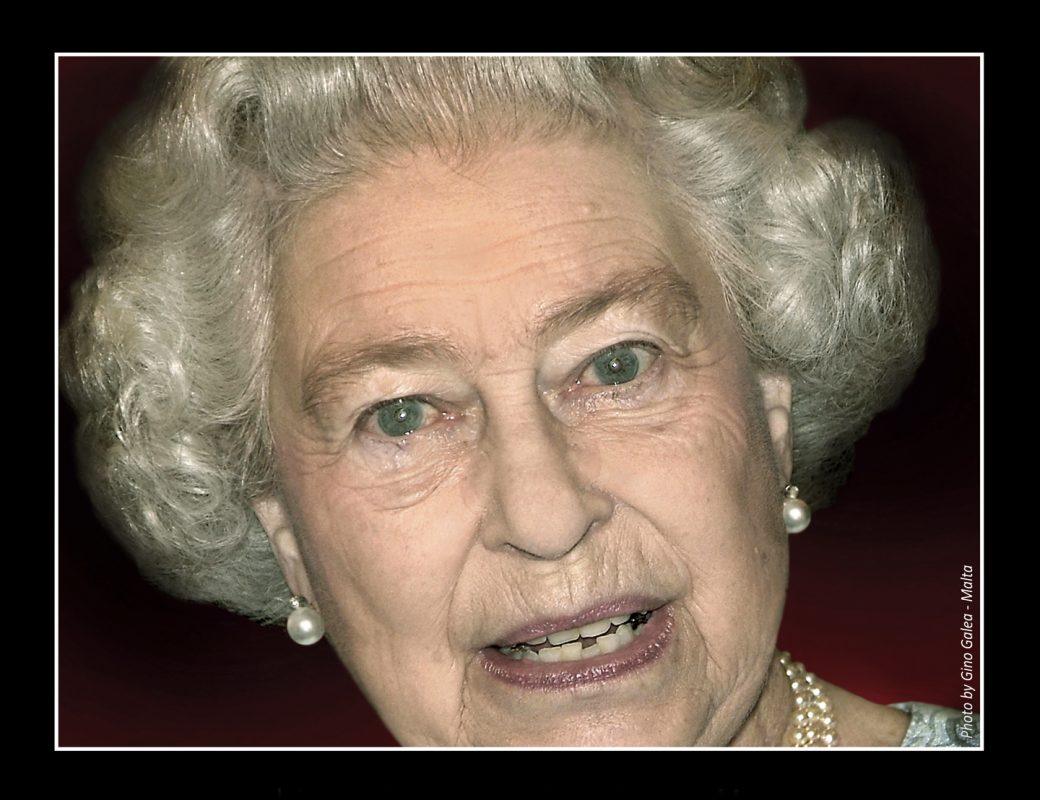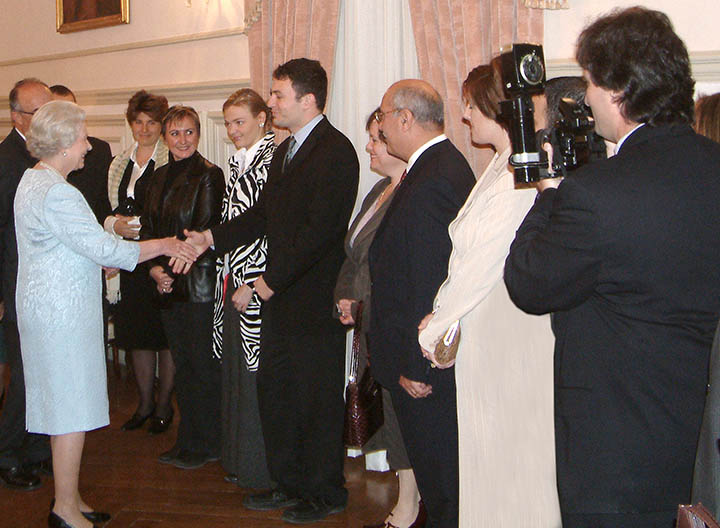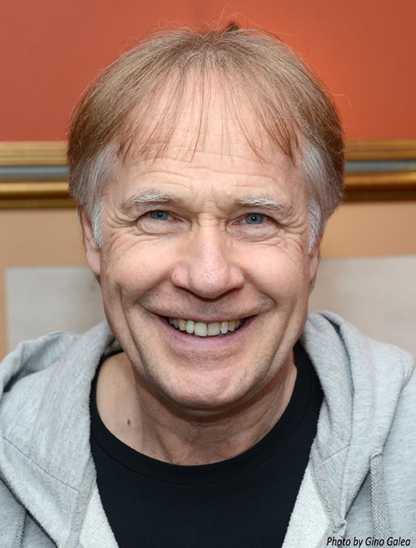 RICHARD CLAYDERMAN MALTA CONCERT
– APPOINTED OFFICIAL PHOTOGRAPHERS
Another of Gino's favorite assignments was the philanthropic activity organized by the Malta Hospice Movement in collaboration with Air Malta at Lourdes France (December 2008). Other exclusive official coverages were related to Sir Alex Ferguson, Ryan Giggs, Paul Scholes, Gary Neville, and Pat Crerrand during the Air Malta flight KM103 from London to Malta ( Feb 2009).
Further Qualifications
In the Millennium year 2000, Gino reached another major milestone, becoming the first Maltese photographer to attain a Malta Institute for Professional Photography Distinction with his Associateship, as well as a further distinction in his Associateship of the Malta Photographic Society.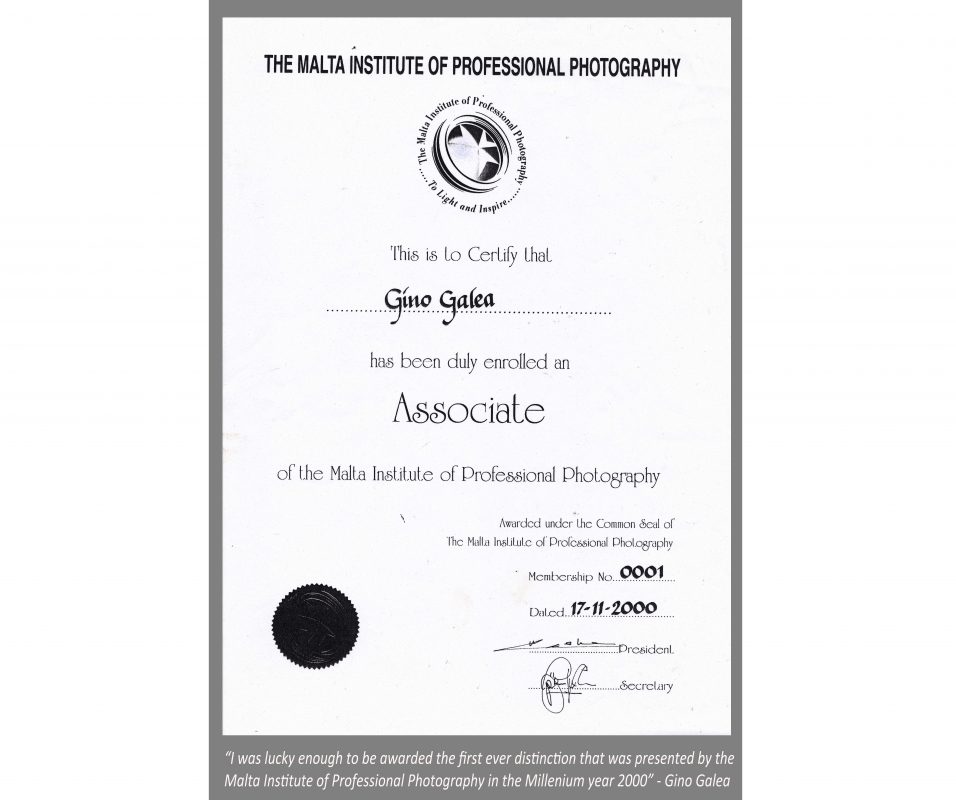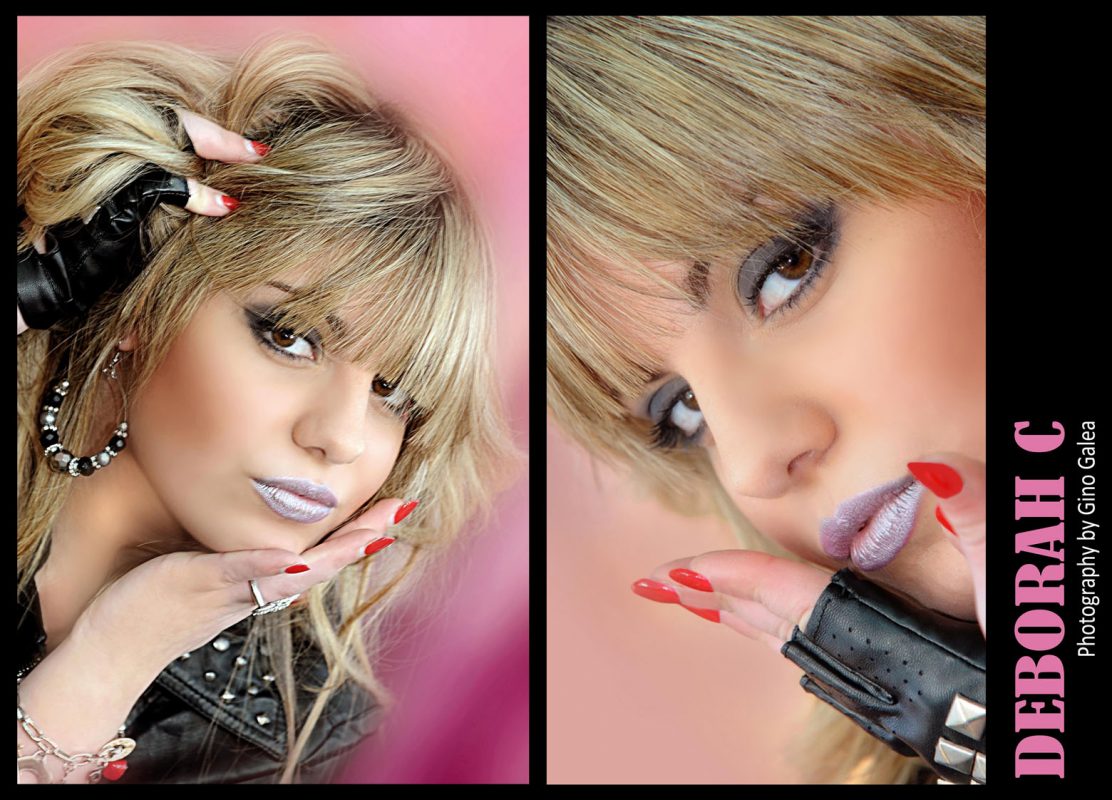 The Hollywood Connection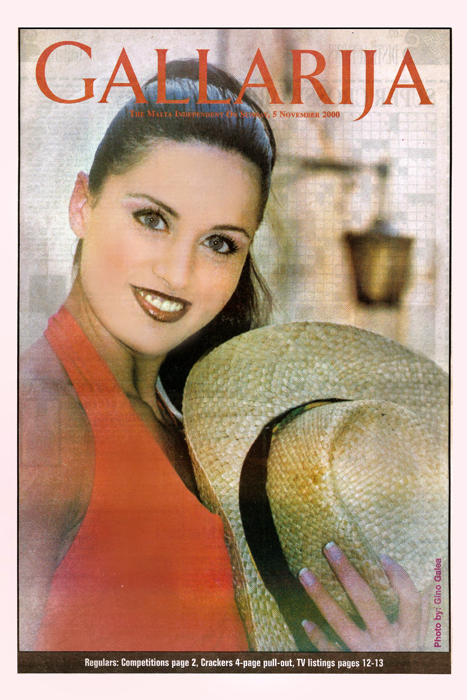 Also in 2000, Romina Magro a Maltese talented model received a Silver Medal in the Miss Photogenic category at an international beauty contest in a Hollywood international contest. Gino's work featured in the portfolio of Romina's winning photos.
GLAMOUR PHOTOGRAPHY & JUDGING PANELS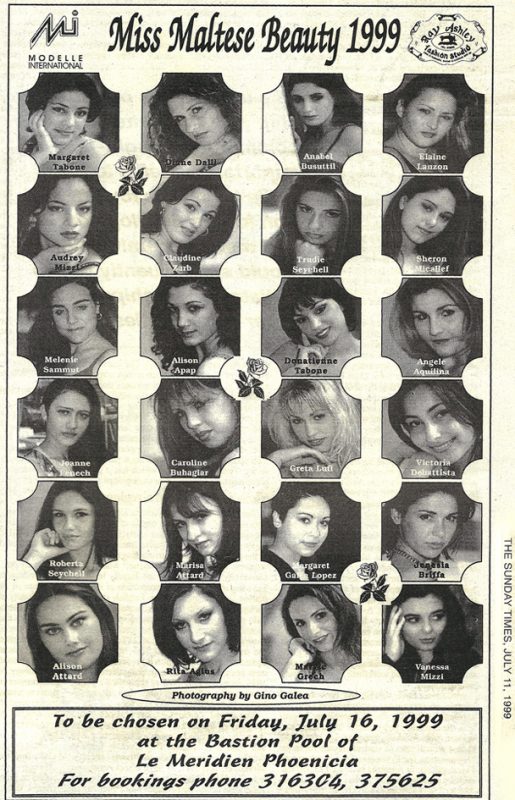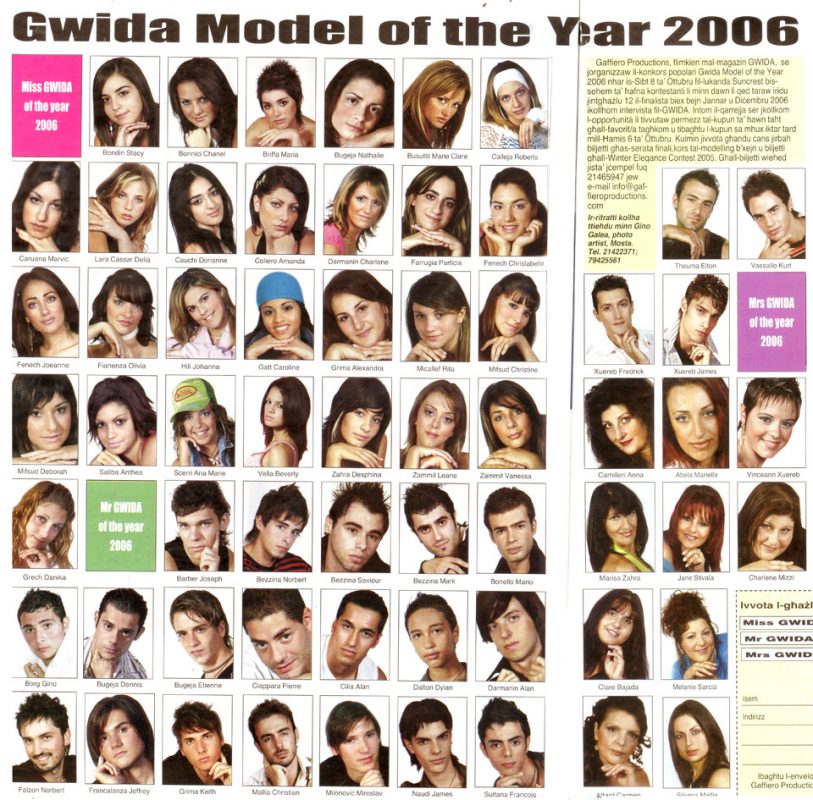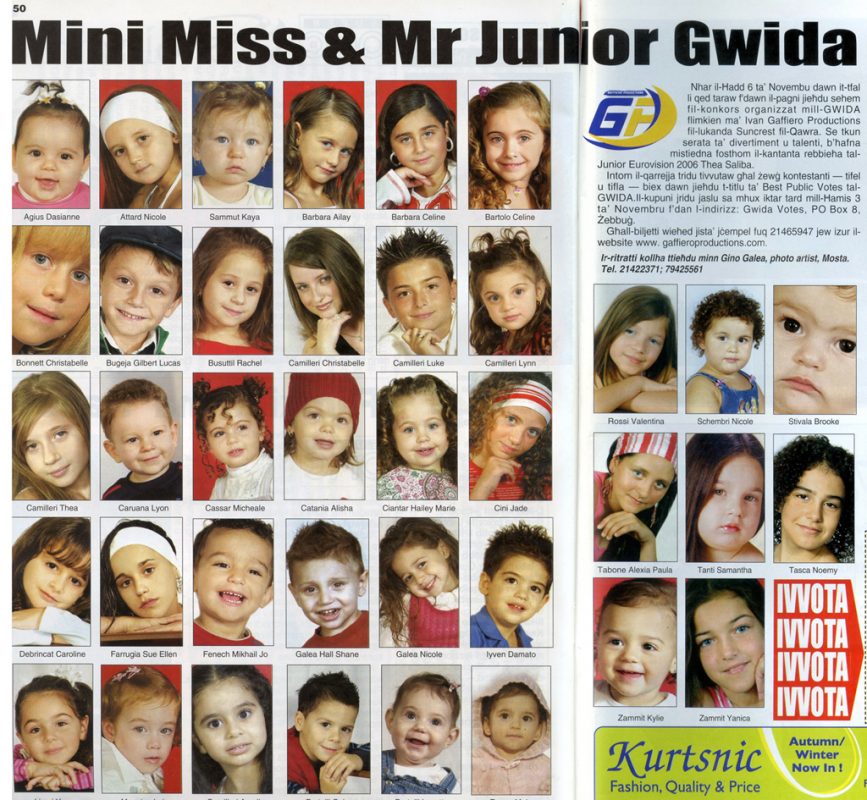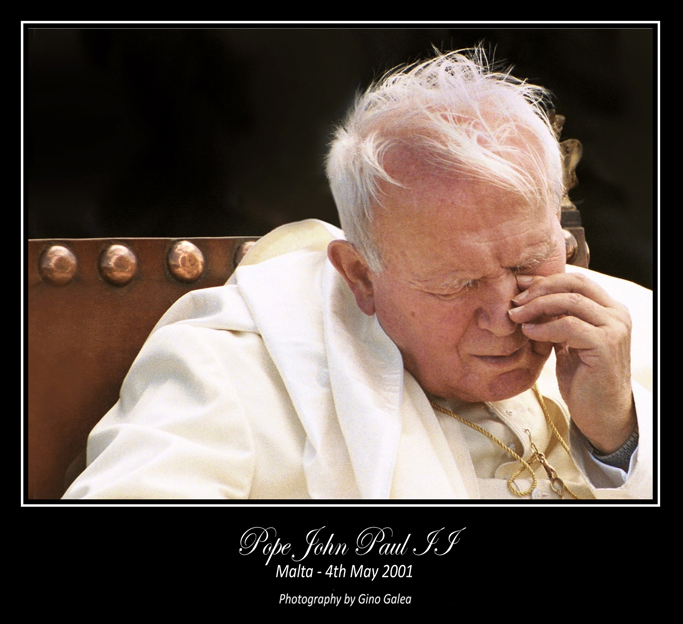 Major Awards
2001 was a memorable year for Gino, with an accolade of major awards, most notably the best picture in the Press and PR photography ( Overseas category ) in the Master Photographer of the Year Awards, at Coventry, UK, with a picture of an ailing Pope John Paul II, during his second visit to Malta. The photo captured the Pope's humanity, courage, and determination in the face of his failing health. These awards are considered to be the "Oskars" in the world of photography. Also that year, Gino received the Pentax Overall Award for the "Best Work with a Local Theme" in the Open Annual Exhibition and Competition of Photography, as well as the first prize in the colour prints category in the O & V Photographic Portfolio Competition.

Wedding Photography
Most Maltese photographers delve into wedding photography at some stage, and Gino Galea is no exception. However, his artistic flair for photography has always driven him to go one step further, Indeed, also in 2001, his wedding portfolio earned him the "Mario Acerboni – Wedding Portfolio of the Year Competition 2001" Award, sponsored by the British Institute of Professional Photography. In the millennium year 2000, Gino's wedding photography was also selected for the first publications of the wedding magazine "I DO".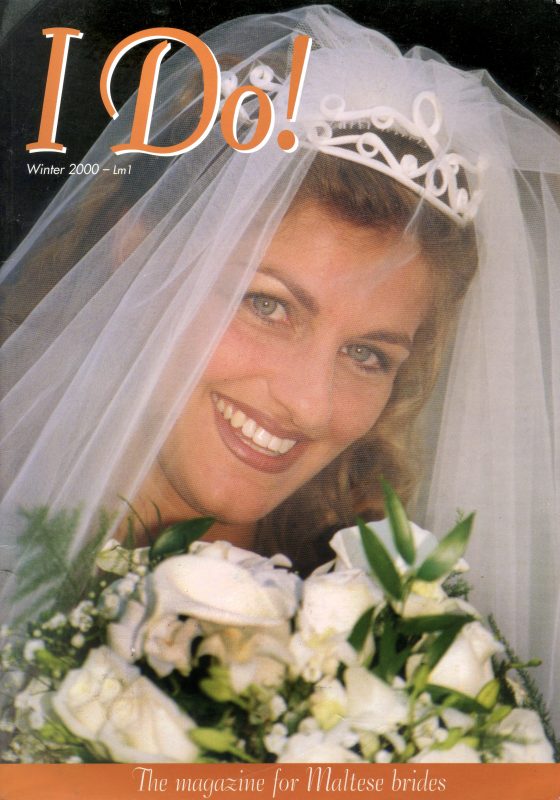 In September 2005, he received another prestigious accolade in the international photographic scene when he qualified as an Associate of the Society of Wedding Professional Photographers mainly in Wedding & Portrait photography (ASWPP)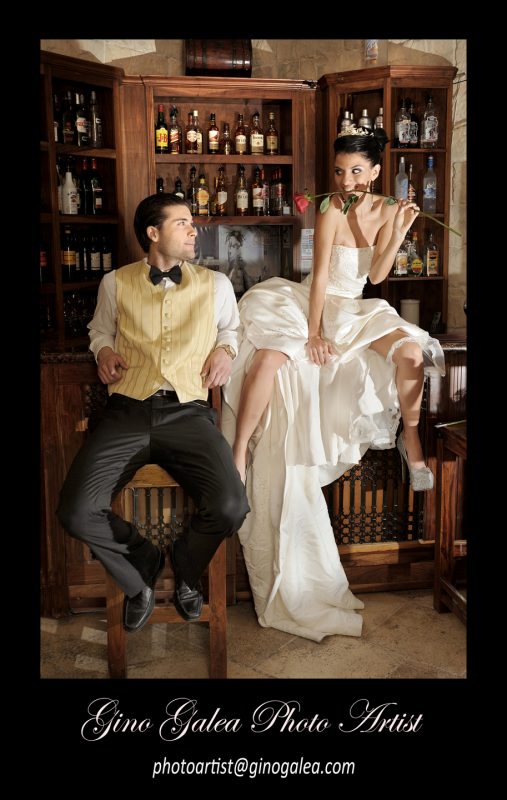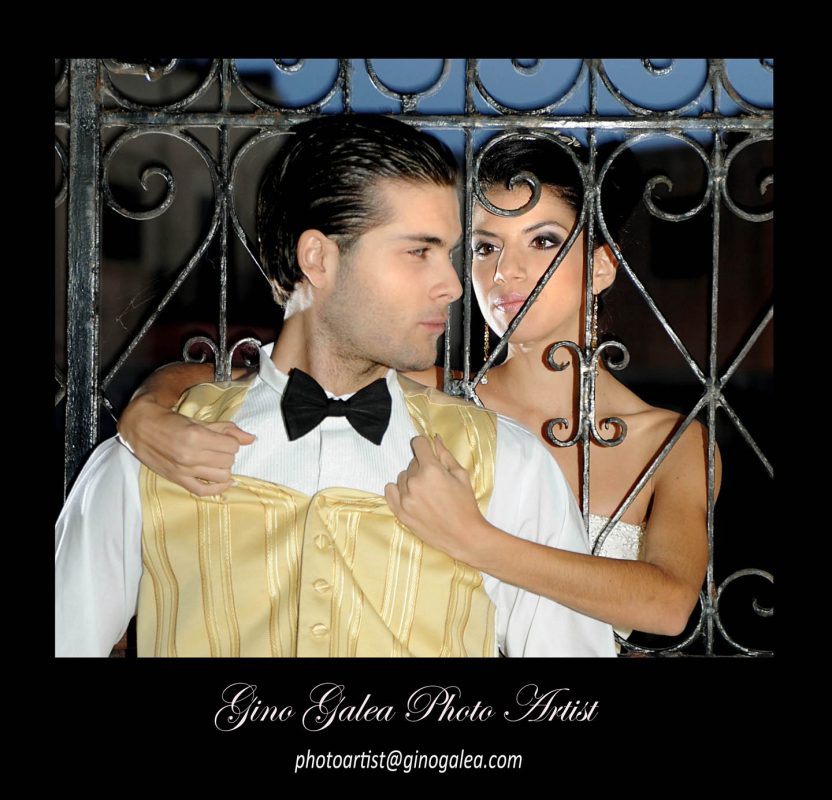 Images of Malta
Following the completion of his Diploma in Photographic Practice (Dip.PP), sponsored by the Master Photographers Association (UK) Gino released a CD portfolio of images of Malta, thus returning his attention to a subject which has always been a constant source of inspiration – the beauty of the Maltese islands.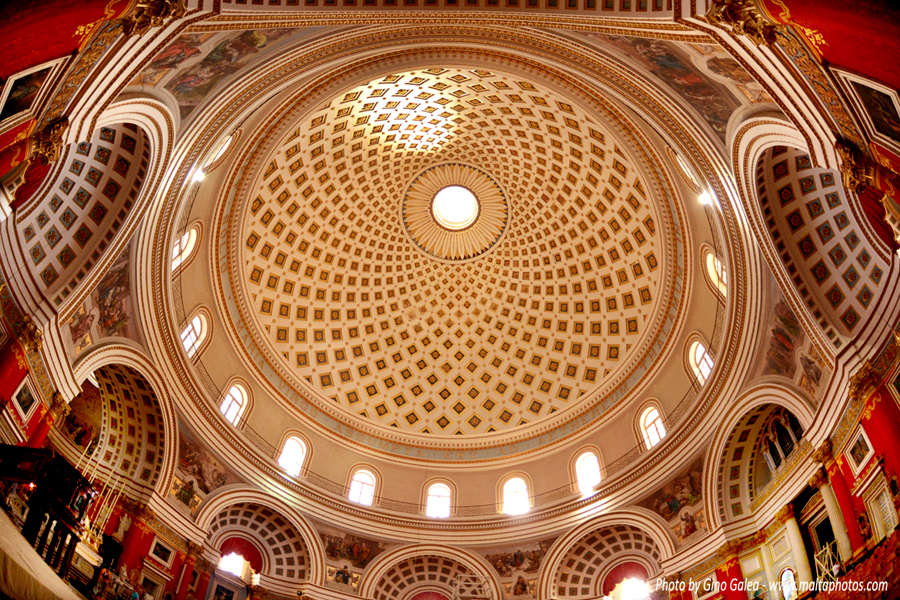 Photographic Studio
In 2003, Gino took the courageous step to invest in a new professional photographic studio at 198, Eucharistic Congress Road, Mosta, Malta. Given the incessant demand for glamour and portrait photography, this was a further commitment by Gino towards maintaining the highest possible standards in his work. To date, his studio remains very much in demand for photographic work, especially beauty contests and of course, wedding photography. Such a step has undoubtedly seen his modern studio fast becoming one of the leading names in the art of photography in Malta.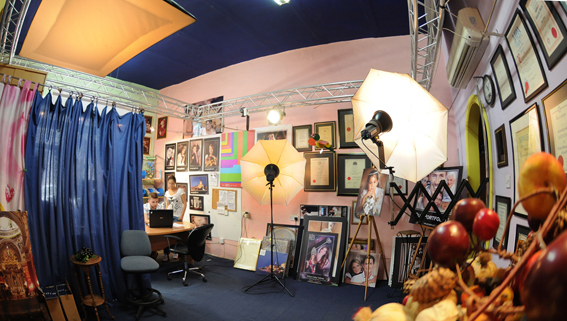 Back on the Airwaves
Gino's expertise in his art form has landed him on Malta's airwaves, as he has been invited by radio presenter Susan Mulvaney to provide insights and advice to listeners on the art of photography during regular phone-in programs, first on RTK radio (1994-2019) and more recently on Radio Malta. Since then, Gino was regularly invited by the major local TV stations in programs related to photographic art, including the aspect of wedding photography in Malta.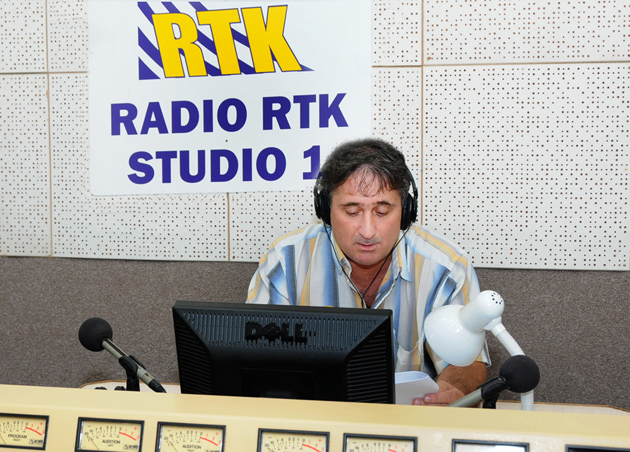 Malta Television
The years 2007 and 2009 have seen Gino Galea more consistently involved in regular popular TV weekly programs the likes of "Cinderella" where he provided the tele-viewers with regular tips about the art of photography. "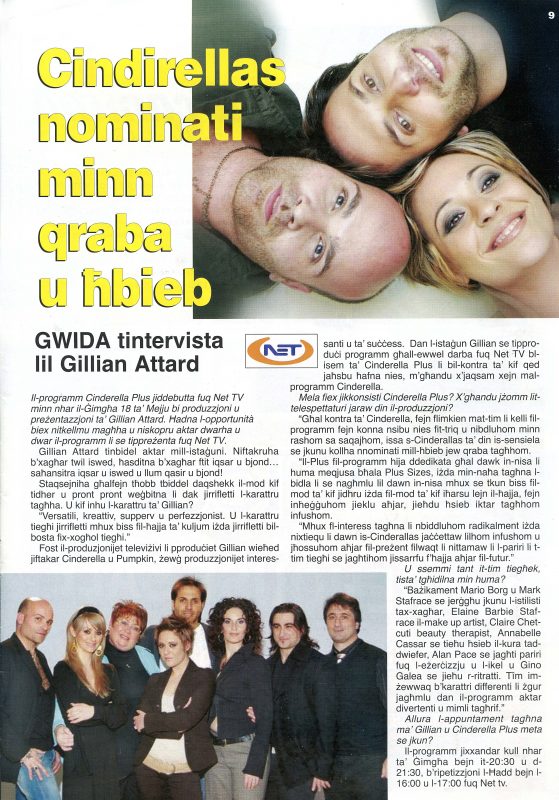 In 2009, Gino was invited to be one of the regular guests in Looks TV Show, mainly related to fashion, well-being and educational aspects including photography tips by Gino Galea. This popular spot continued for the following nine years.
LOOKS TV SHOW – CLIP : https://www.youtube.com/watch?v=Np0sxtVubQ8&fbclid=IwAR3GNofj8l6Y7CjdvivSu3ui8Q28BcoQjfeEWfpJglOHj8EotHZWlEfnifY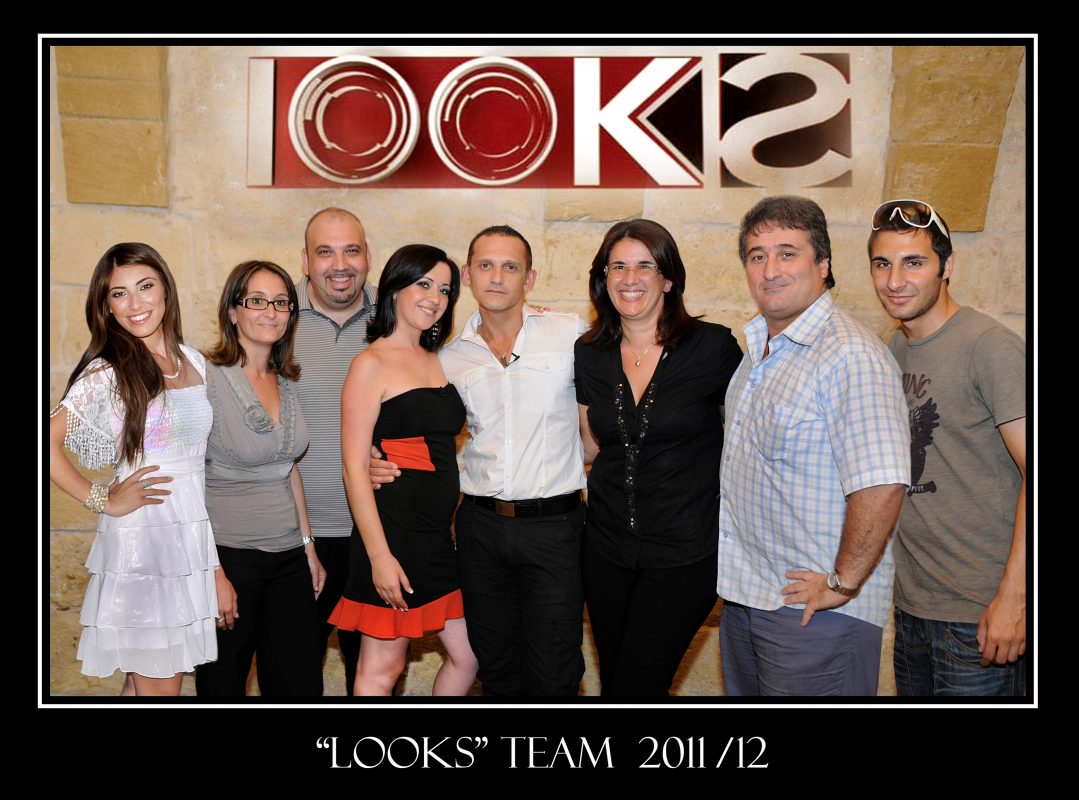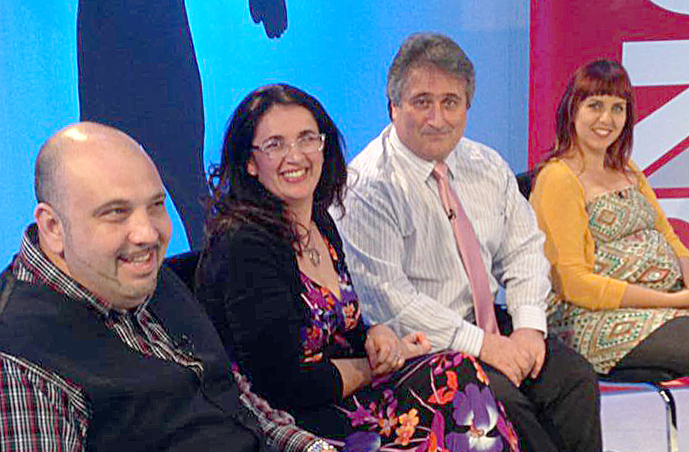 GOLD MEDAL
In March 2014, after an absence of many years from competitive photography, Gino tried his luck once again in the Travel category of the Society of Wedding Photographers. This landed him a prestigious Gold Medal in 'Travel Photography"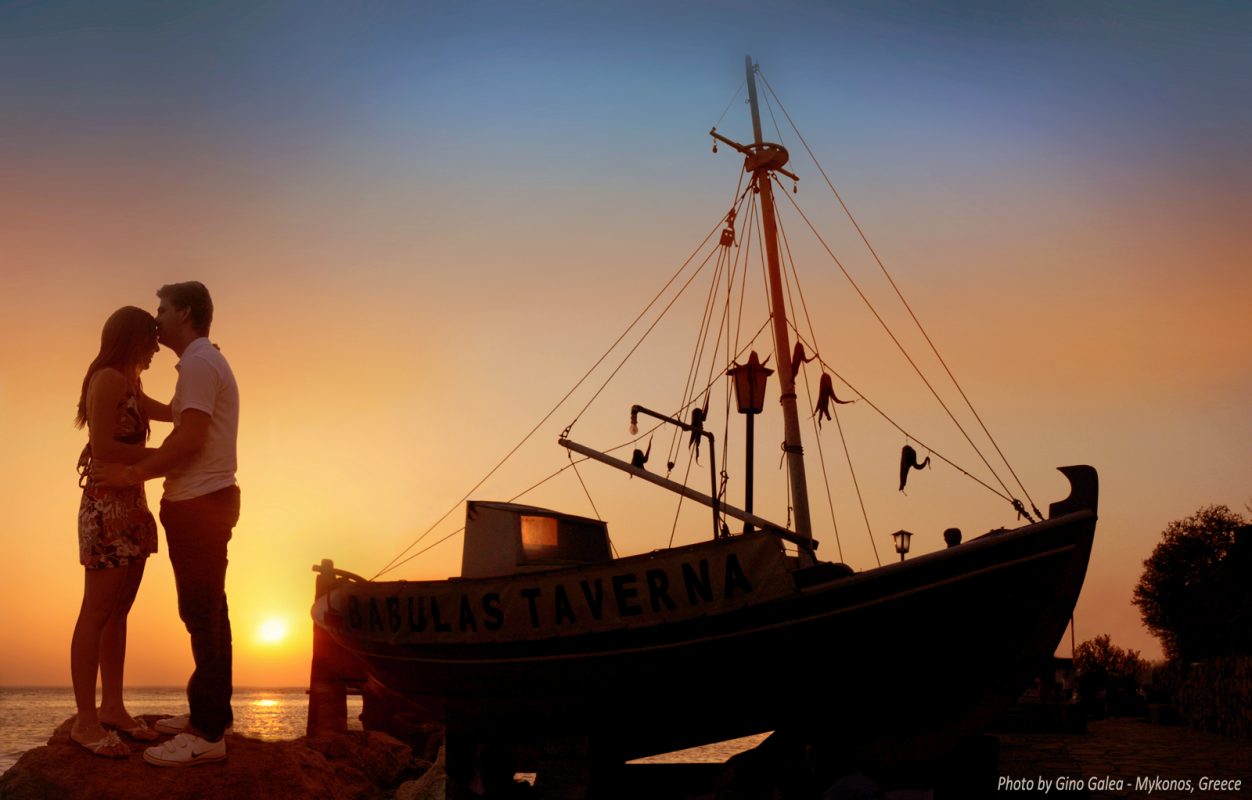 Brussels Exhibition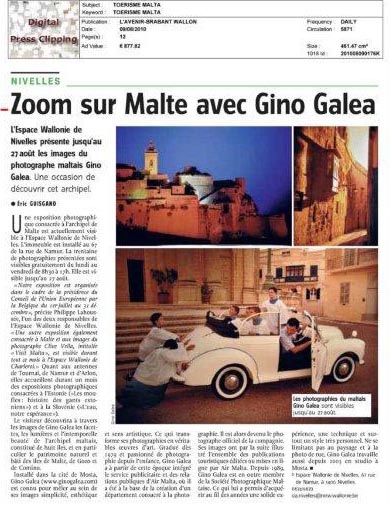 In the year 2013, Gino Galea was invited to set up another solo exhibition in Nivelle Brussels attended by a number of MEPs. The theme of this exhibition was Malta.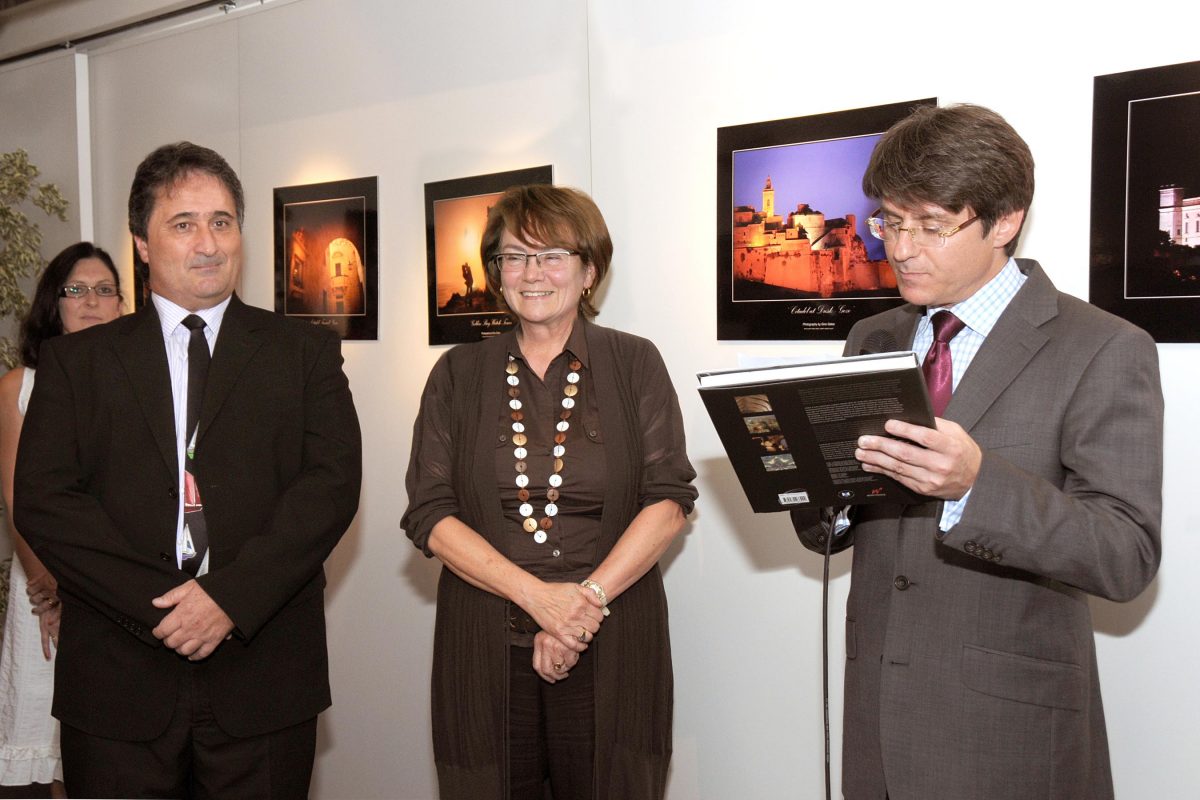 On 1st January 2018, on the occasion of Malta becoming the European Capital of Culture, Gino Galea launched a new website containing thousands of Malta Images to support the publishing industry, dedicated to the beauty and charm of the Maltese islands. Visit www.maltaphotos.com

DESTINATION WEDDINGS IN MALTA – SUNSET PHOTOGRAPHY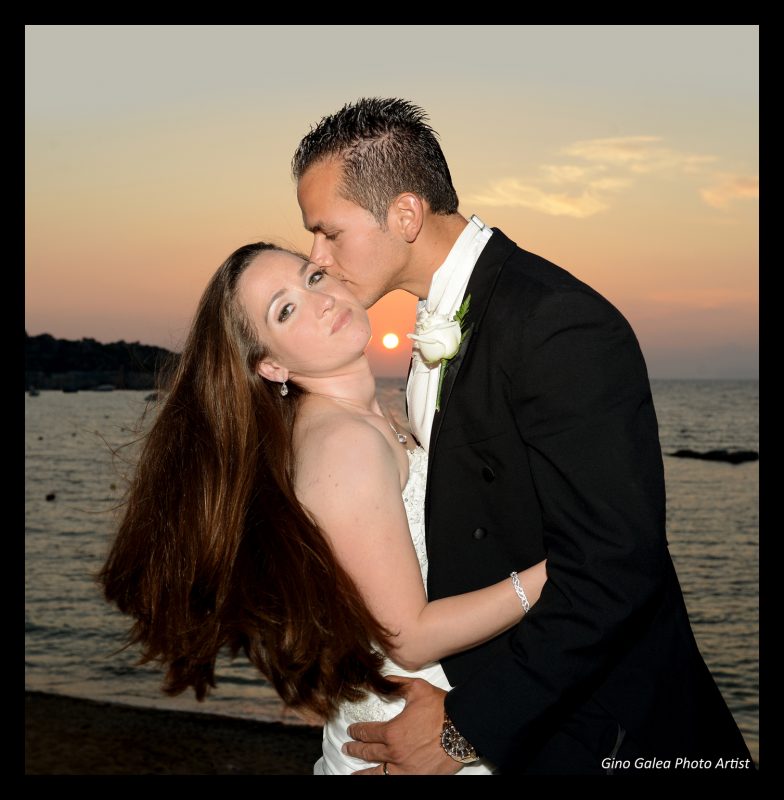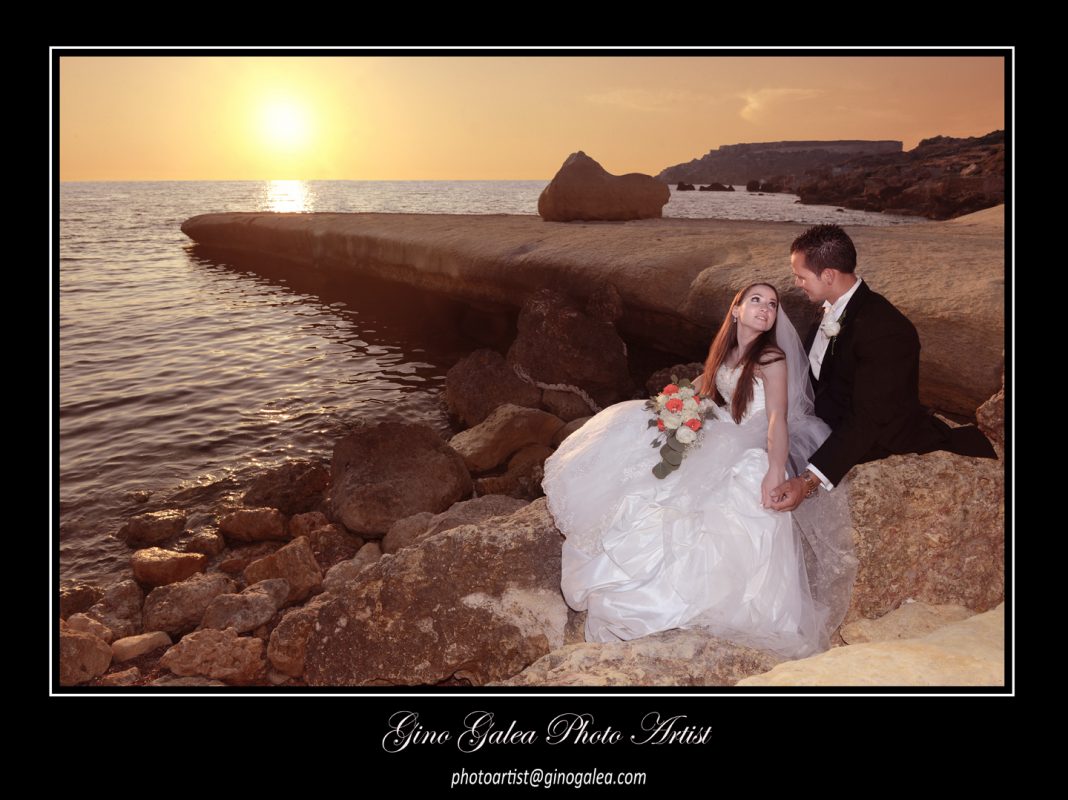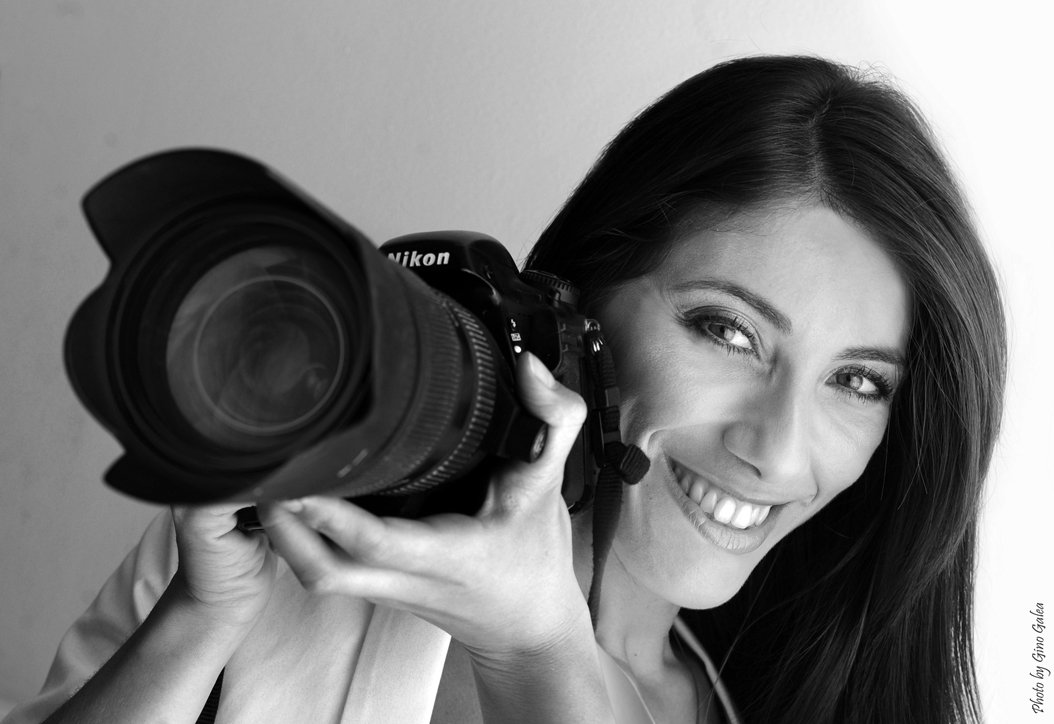 Alison Kind
BSc. IT (Hons) LSWPP LMIPP
Alison Kind nee Galea Valletta graduated in Information Technology at the University of Malta in2009. The actual theme of her highly successful thesis was directly related to the art of photography. She had created an Image Ranking software through which one can filter a large number of images with respect to their technical criteria such as composition and other matters.
She was born and bred in an environment where imaging and still cameras are the bread-and-butter of everyday life – she is Gino Galea's daughter!
This environment had slowly but gradually instilled in her a passion for photography. Her first breakthrough step towards the art of imaging was in 2001 when she attended an intensive course at the University of Malta specializing in photo editing. By that time she was already assisting and supporting her father in many event photographies particularly in modeling and weddings.

In the following years, her interest in the profession grew by the day and effectively in 2009 she was awarded a Licentiate from the Society of Wedding Professional Photographers (LSWPP). Furthermore, in that year she also received the Licentiate from the Malta Institute of Professional Photographers (LMIPP).

Alison is a photoartist who holds the power to move a client with images that may convey far more than what words can express. She has a remarkable flair for creativity which she professionally demonstrates in the execution of her duties either in the studio or on location. Her determination, passion and professional approach fast established her as one of the leading photographers, especially in the wedding photography sector.

Presently she jointly runs and administers the studio 'Gino Galea Photo Artist' located in Mosta.
______________________________________________________________________________
Clifford Galea Valletta
BSc. ICT (Hons)
Clifford Galea Valletta graduated in Information Communication Technology at the University of Malta in 2013. He was bred in an environment where the art of photography is a predominant feature.
Ever since his younger days, he demonstrated a strong inclination towards IT which at those times had been introduced to the national curriculum. Moreover, he was constantly under the watchful eyes of his father, Gino Galea, who mentored his son's passion for the art of photography slowly but steadily along the course of the years that followed.
In his student-worker days, he was engaged by Bank of Valletta plc as a programmer in the IT department. Eventually, he went on to consolidate his position as a programmer with another ICT company, Crimsonwing.
Clifford further enriched his academic achievements by undergoing studies in photo editing as well as the design and construction of websites.
His first assignments as a photographer were photo model shoots – gradually his duties were extended to cover a variety of social functions such as weddings, baptisms, parties, etc. to the extent that he regularly carries out professional studio sessions too. The latest addition to his duties is the handling of aerial photography by drones ever since its introduction.
Presently he jointly runs and administers, the family-run studio in Mosta 'Gino Galea Photo Artist' – he is solely responsible for the IT support of the concern.
To sum it up all Clifford is the mastermind and webmaster of this site – www.maltaphotos.com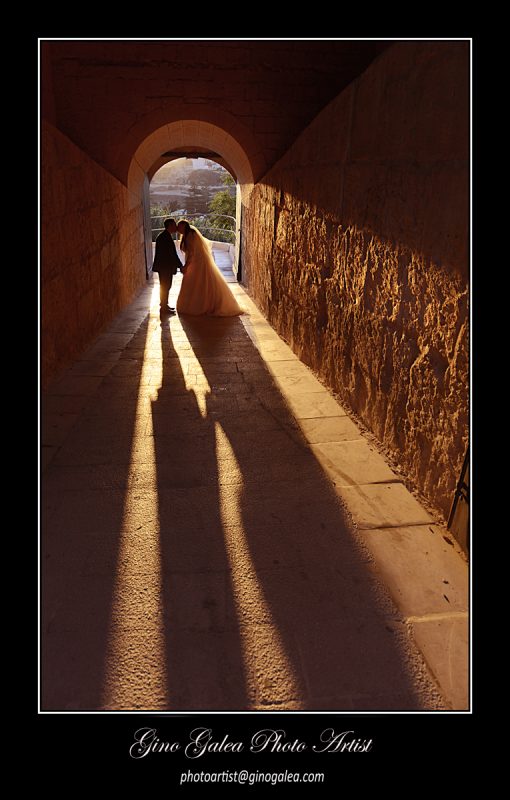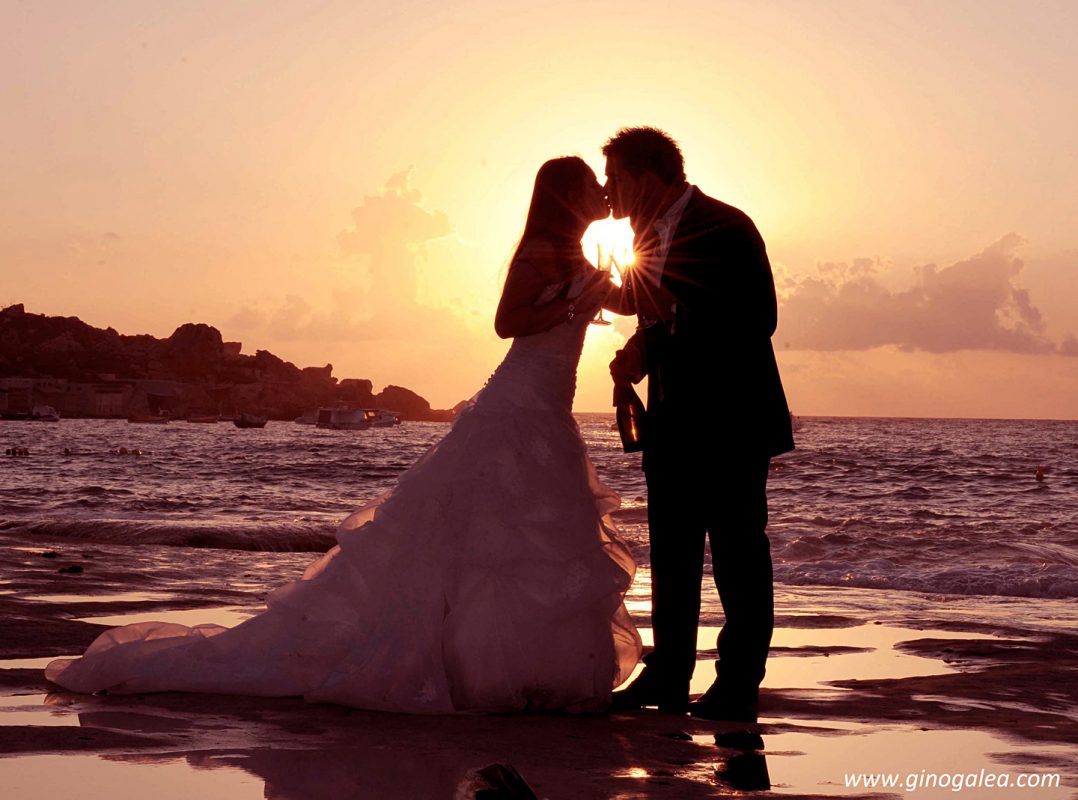 _____________________________________________________________________
Original Biography by Ray Vassallo
______________________________________________________________________________
COMMERCIAL SERVICES
Gino Galea's skill and versatility will ensure the best results for all your photographic requirements.
• Weddings
• Studio Photography
• Portraits
• Fashion
• Photographic manipulations
• Holy Communions & Confirmations, Baptisms
• Social Events
• Engagements
• Laminations
• CD Covers
• PR
• Reproductions
• Poster Design
• Frames
• Images of Malta
• Video Filming
• Fine Arts
• Passport Photos
• Transfer of Cine reels onto DVD etc…
• Children's Portraits
• Gift Frames
• Albums
• Photo Restoration
• Social Occasions
• Heritage and Cultural Events
• Images on Canvas
• Passport Photos
• Sepia and Black and White
• Laminations
• Photo Sessions
• Frames
• Commercial
• Industrial
• Aerial Photography
• Digital
• Artistic Decorative
• Malta Images
• Hand Retouching
• Web Design
•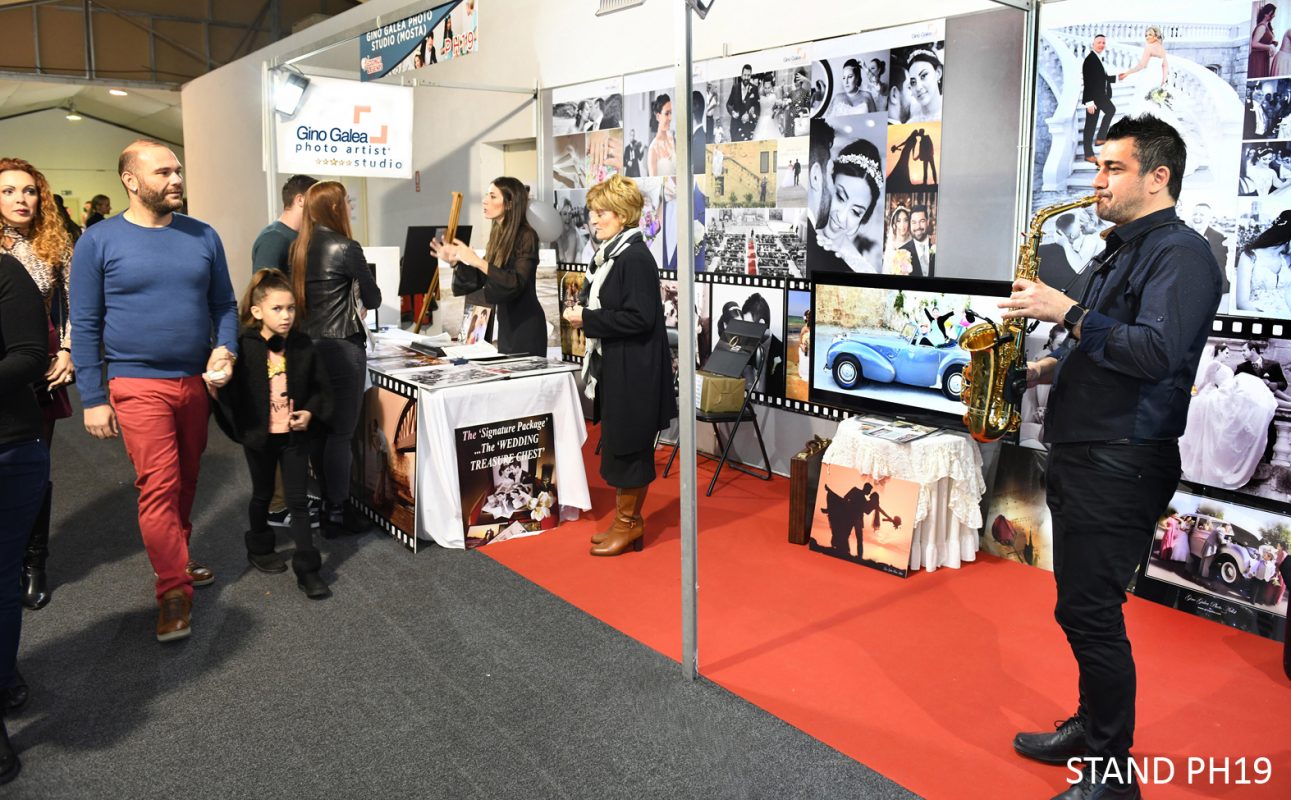 WEDDINGS
Your wedding is your special day. You have spent years saving for it, hours on end making sure you've thought of everything… you have to make sure that you will remember this day for all the right reasons!
Unfortunately, however, intricate the preparations, your wedding photo album and video will be the most lasting impression of your wedding. Make sure it is in good hands! Let Gino Galea capture the moment for eternity… the joy and celebration when two hearts become one… through the lens of a qualified master photographer.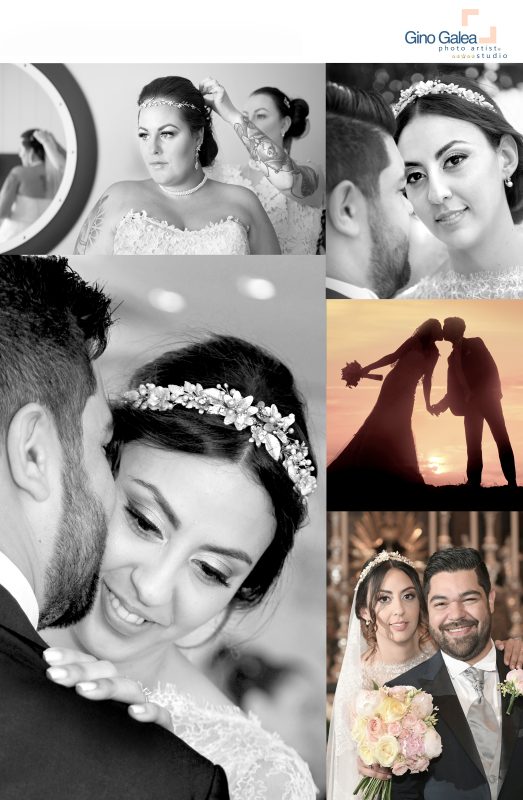 Through his fresh perspective, state-of-the-art equipment and attention to detail, Gino will personally ensure that you will have every precious moment of the great day recorded for posterity. Working in an unobtrusive, low-profile manner, Gino's mastery of his medium and the latest generation of digital imagery equipment offer a world of options to the happy couple, in a way that suits their tastes and unique requirements, whilst offering them the necessary liberty to enjoy their special day.
Gino will be there, not to dominate your day and order you here and there, but will be at the right place at the right time, to make sure that the memories of this day will last forever.
So, enjoy your wedding, knowing that your photos are in the hands of a qualified Master Photographer Gino Galea. Let him and his team demonstrate why he is not just a photographer – but he is the "Photo Artist" and by the way, it will not cost you a fortune!
Media: http://inewsmalta.com/article.php?ID1=72600&fbclid=IwAR2CXixrssw2LGM5_qcVytM9tXfLVAWCm-phiozCJa6AckPlUF1EKM6uOj8
https://www.google.com/search?q=identity%20Malta&oq=identirty+Malta&aqs=chrome..69i57j0l5.17918j0j8&sourceid=chrome&ie=UTF-8&sxsrf=ACYBGNQl8zeX5TRAoun2HCWz93qCvb6bsg:1569714747804&npsic=0&rflfq=1&rlha=0&rllag=35897019,14498369,1810&tbm=lcl&rldimm=14095854451265312614&ved=2ahUKEwjE3sOP2_TkAhXCUt8KHTzfAHIQvS4wAHoECAYQJg&rldoc=1&tbs=lrf:!2m1!1e2!2m1!1e3!2m1!1e16!3sIAE,lf:1,lf_ui:2#rlfi=hd:;si:14095854451265312614;mv:[[35.9007023,14.520432499999998],[35.8933371,14.4763062]];tbs:lrf:!2m1!1e2!2m1!1e3!2m1!1e16!3sIAE,lf:1,lf_ui:2
.
.
.
.
.
.
.
..
maltaphotos#photography#malta#graduation#university#portraitphoto#photostudio#photo#studio#session#photographers#mosta#weddingphotographers#wedding #ginogaleaweddings #weddingphotographymalta#weddingphotography #ginogalea##passportphotos#malta#passport#officephotographer#visaphotos#licencephotos#identityphotos#americanvisaphotos#visaphotos#images#fineart #decorative frames#weddings#engaged#couples#youth#gozo# families#PR #studio#photography#photographers#passport# photos#photo#restorations#canvas#acrylic#photography#portrait#portraiture#photo#sessions#gino#galea#alison#kind#embassy#identity#photoshoot#preweddings#post#weddings#guestbook#fine#ginogalea#gino#galea#art#editing#quality#visa#back-stage#photos#fotos#fotografer#holy communions#confirmations#studio#university#of#malta#passport#photos#ritratti#pregnancy#sessions#maternity#graduations#lawyers#architecture#faculty#medicine#medical#doctors#doctorate#masters#tal#qroqq# gradwazzjoni#faculties#baptisms#christening#maternity#photos# Mosta#artists#photo-artist#kids#babies#air#malta# toddlers#newborn# conferences#PR#photojournalism#facebook#Malta# award winning#best#photos#Eucharistic#Congress#Road#Mosta#frames#maltafotos#maltaphotos#decorative#frames#interior#decor#ID card#bereavement#media#newspapers#RTK#Timesofmalta#cover-pages# celebrity#photography##maltaweddingphotographer#portraiture#stock#marriage#licence#religious#ceremony#birth#certificate#identity#card#church#Tal#herba#cathedral#cittadella#citadel#reigistry#parish#church#churches#maidensurname#bestphotographer#top#class#images#photostudios#valletta#Rabat#cospicua#vittoriosa#senglea#birgu#bormla#isla#cottonera#dingli#naxxar#iklin#birkirkara#b'kara#Attard#H'Attard#Sanpawlilbahar#St~paul's#bay#st'Julians#sliema#tagiorni#swieqi#pembroke#Mtarfa#balzan#halbalzan#hallija#blatal'bajda#floriana#furjana#buskett#fleurdelys#marsalform#gargur#gharghur#qawra#bugibba#mdina#tassliema#xlendi#threecities#marsaxlokk#Hilton#westen#palazzo#parisio#torrepaolina#xara#lodge#drone#filming#video#videography#cinematography#clifford#galea#valletta#villa#blanche#stanna#st#anna#castellodeibaroni#goldensands#golden#sands#palazzo#promotorio#nobile#aviation#babies#commercial#design#rings#bridal#gown#bestmen#bestman#maidofhonour#maid#of#honour#bigday#anniversary#silver#gold#westen#dragonara#DB#palazzo#zammitello#weddingsfair#giardini#lambroza#xarapalace#villamaria#villa#arrigocortile#cavallieri#hotel#razzettl'abjad#razzett#l'abjad#intercontinental#hotel#radisson#corinthia#thevilla#emotions#makeupartists#hairdressers#bridal#accessories#invitations#souveniers#wedding#site#groom#flower#arrangements#chauffeur#driven#cars#limosine#versatile#bigband#spiterilucas#beautyandspa#honeymoon#travel#hen'sparty#bachelor's#party#parties#social#events#jewellery#DJs#music#cars~transportation#bridal#wear#candy#tables#caterers#busy#bee#villa#medina#cocktail#bars#confetti#dance#lessons#wedding#lists#entertainment#venues#musicians#singers#wedding-cake#digital-albums#hair-stylists#florists#fireworks#dress-hire#redcarpet#services#chairs#tables#photo#booth#halfar#zabbar#fgura#poala#tarxien#delimara#marsacala#mtahleb#talibragg#swieqi#sangwann#siggiewi#xaghra#nadur#make-up#nails#bridal#groom#shoes#marriage#registry#malta#civil#weddings#same-sex#civil#unions#cana#movement#marriage-maritomoglie#grant#maiden#surname#engagement#party#birthday#party#perfect#checklist#wedding#ceremony#official#evans#building#mass#rng#bearer#MFCC#witnesses#readers#flower#girl#page#boy#package#reprints#overtime#charges#photo#enlargements#DVD#pen-drive#digital#manipulation#editing#high-resolution#traditional#album#raportage#photo#collage#sepia#BW#B/W#black&white#bluray#deposit#contract#freelancer#HD#ultra4k#standard#DVD#costs#budget#flower#arrangements#marriage#registry#evans#building#merchants#street#valletta#malta#VLT2000#public#registry#gozo##rabat#victoria#safi#halsafi#mqabba#halghaxaq#ghaxaq#zurrieq#sunset#seabank#mellieha#birzebbuga#b'buga#i-do#tyingtheknot#amazonia#tieg#malti#zwieg#gay-wedding#xfactor#xarabank#hagarqim#ggantija#marfa#manikata#selmun#luqa#maltainternationalairport#qormi#zebbug#mgarr#weddingorganizers#organizers#planners#matrimonio#Weddings#Events#Expo#Malta#elia#caterers#ecabs#nikon#perfectphoto#love#neriku#
_____________________________________________________________________