by Gino Galea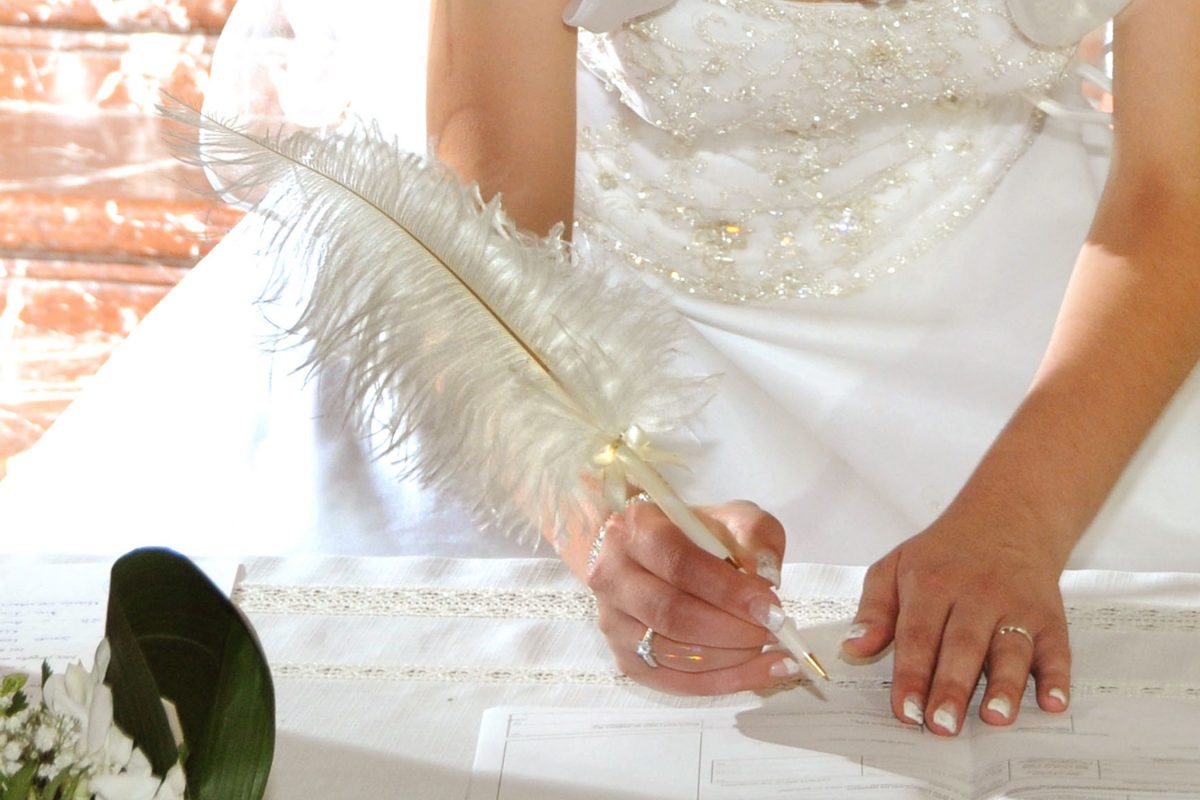 Any serious professional photographer, be it in wedding photography, a photo-journalist or perhaps a studio photographer, should take this art seriously and do the job passionately. If someone is earning a living through photography, one should do his utmost to provide the best possible results. If one is to survive in this business, one should continually strive to keep pace with the technical aspect of photography. This has to be done on a regular basis while a photographer must invest in state of the art equipment, mentorship, conferences and the rest in-order to become even more efficient while striving to upgrade his photography. In this day and age, there is no room for half-heartedness, amateurism or taking a client for granted, not just in the art of photography but in all professions. This is particularly applicable here in Malta.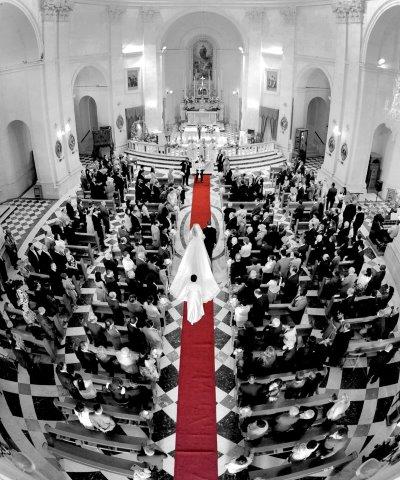 Regularly e come across individuals that treasure our work. They appreciate our efforts to the extent that they make sure that at the right time, they go a step further, namely recommending our services to other third parties. They also ensure that we would know that 'they' recommended us to a third party. Such gestures would undoubtedly make our efforts and initiatives very much worthwhile of course. This is indeed very positive and appreciated by any serious professional knowing that after all its not just earning a living, but the ultimate reward is the client's satisfaction. That should be our mission statement!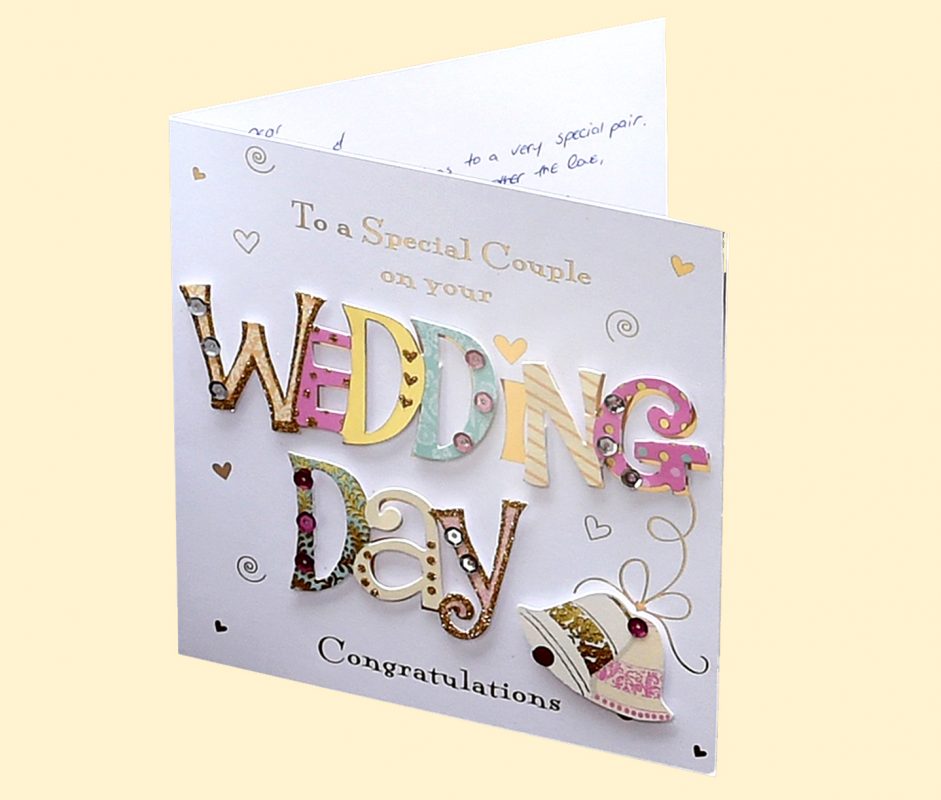 On the other hand, being in the business it's not always a bed of roses. Human being s were not born all the same. One would need to rest assured that he would have to face that occasional client or clients where things might go the wrong way. Possibly a human either by the counter staff, maybe, a shortcoming by the photographer on the day or possibly coming face to face with an impossible client! Yes, we are all humans after all! If it happens to be a shortcoming from the photographer's side, there is nowhere to hide, just accept the reality and do your best to apologize without creating any futile excuses while compensating the client to ensure that you retain him as one of your esteemed clients. This thing would happen randomly to any studio however when a customer would realize that it was a genuine mistake in the vast majority of cases one would accept the situation and agree to move forward and give you a second chance. There is no room for cheating or abusing the situation with untrue excuses. Move on to a solution without any further delay. Do your best to make him happy. This works in most situations. If it had to be a genuine mistake and the client chose to abuse and take unfair advantage of the delicate situation, perhaps through a negative attitude, normally this would immediately uncover a problematic character which has a problem with everybody that crosses path with him or her. Prudence, tolerance and discussing a realistic solution should be the way forward.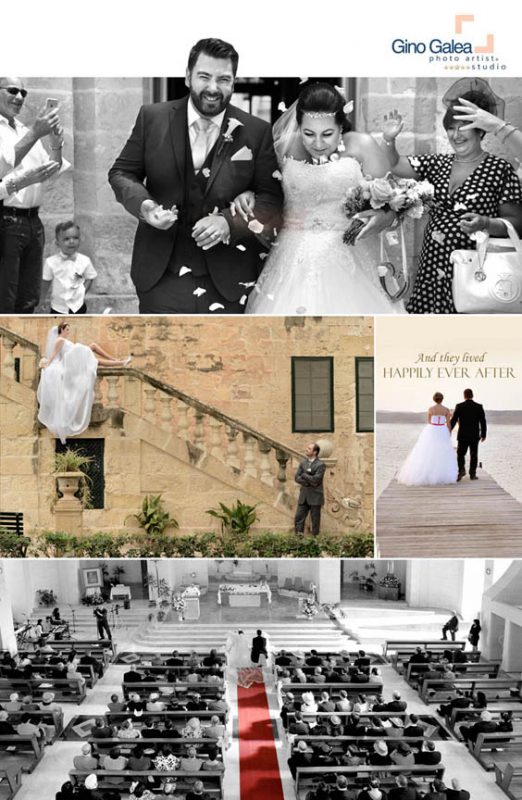 In many situations, it could also be a genuine human error by the client himself/herself at the stage of ordering the job. Let's take a simple example that does happen at any photo studio here in Malta. Mr. Borg placed an order for a photo enlargement with the intention of being inserted into a frame to decorate his living room. Mr. Borg gave the wrong dimensions to the sales assistant at the studio's counter. A deposit has been paid. The photo/print enlargement was printed and the end result was obviously a disappointment to Mr. Borg. For him, it was hard to go to that studio, in the August weather here in Malta, parking and traffic problems and the rest. The original request at the booking stage has been written and confirmed in black on white at the counter! Despite such a clarity, Mr Borg chose to create an issue and complained with that studio pretending that once the item was not what he expected and it has not been yet paid and settled in full, he pretended that the studio is bound to bear the costs and print it again for free without any additional charges! What is the way forward in this absurd situation?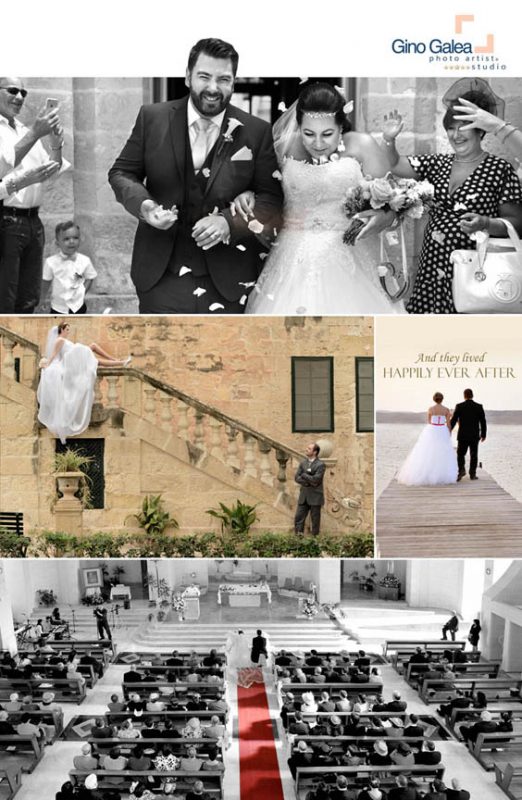 Well, the saying goes 'the client is always right'! How about this case in point? Was this particular client right after all? Of course not. Any service provider, in this case here, the wedding or studio photographer, should avoid such arguments, even in situations that us photographers might have acted perfectly right. Occasionally one would need to get out of his way to ensure that all decent clients which are the vast majority, are pleased and fully satisfied at the end of the day. They might have come to our studio for the very first time with the potential of winning the client on a regular basis. On the other hand, the saying quoted above does not in any way apply to the so-called 'clients' who visited our studio to abuse our services, perhaps even trying to cheat us! Their original intention has always been to find a loophole in our system to take advantage of it. That is never acceptable of course. Above all, to make matters even worse, they plan to come forward with arrogance and being impolite. One would also come across individuals who raise their voices on purpose, probably in the presence of other clients in-order to intimidate the counter staff and get it their way. This is the sickening attitude that one would come across randomly here in Malta and probably elsewhere too. One would argue that such individuals might lack the basic ethics that one would find in a civilized society. Whatever it might be it should be tackled professionally at once. If such negativity persists, one should show the door out to that so-called client! One should discuss any issue in a civilized matter in all situations, be it a photo studio or anywhere else. These days in a 'modern' Maltese society where the level of tertiary education has rocketed like never ever before across the board or society, I find it hard to believe that these days, many of us, including professionals in the business community are coming across such negative sentiments of mistrust and abuse, more than ever before! In our case of wedding photographers, a mere wedding contract of services with their clients, around twenty years ago used to be a small fraction in length than what it is nowadays. This reflects the substantial increase in the risk factor that photographers are facing as service providers in the present situation. Let's mention some examples of such abuse. It is indeed regrettable that one would have to put pen to paper to discuss this negative factor of a minority of clients within our Maltese society however this does not mean that one should hide this reality under the carpet.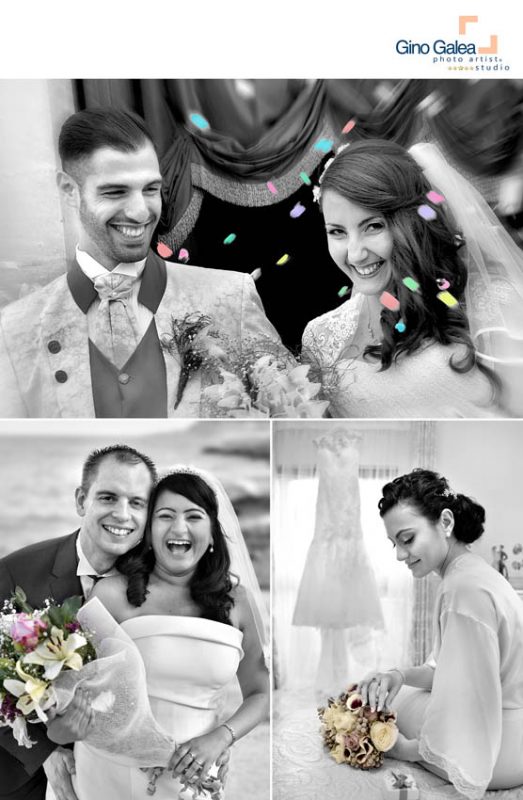 One of the common problems that a pro photographer would come face to face with is a mentality that many locals pretend to have everything for free. As an example, some clients would attempt to acquire the photos in high resolution for free without paying for such rights. On would understand that it is rather normal that all of us would strive to get a good deal in everything that we purchase; On the other hand, the attitude of certain so-called clients which are rather small in numbers would be malicious, arrogant and impolite. Ironically, one might also end up being threatened that they are opting to go public to harm your business! This in itself is already a criminal offense unless it is substantiated with proven facts. Obviously, there are ways and means to ensure that such fabricated allegations are tackled and the culprit would shoulder such responsibility! The idea at the back of their mind is to go to a printing lab local or abroad, obviously behind the back of the original artist with such images that are legally owned by the latter. The idea is to have them printed cheaper instead of going to the original artist to complete the production phase himself. A client is supposed to pay the photo studio, that is, the photo artist for each of the high-resolution images that one intends to acquire through purchasing; unless there existed an original agreement that was endorsed before, between the two parties concerned. In the absence of such an agreement, the artist, namely the photographer is the legal owner of each of the images that he created and composed through his camera.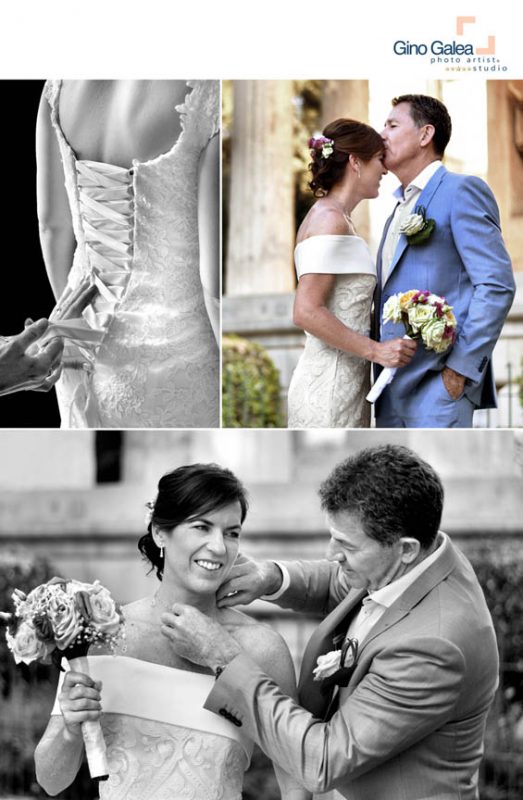 The way forward, backed by the legal framework is a situation that a client must pay for the 'high resolution' images according to the studio commercial rates. There is always the option for future consideration, that the client would agree with the studio photographer beforehand at the booking stage. This agreement should establish before, the unit rate of such images in relation to the package being agreed to. This s applicable to all sorts of photographic assignments ranging from wedding photography to a mere passport photo. in other words, IF a client intends to acquire a digital copy of any image created by a professional photographer, this should be specified and agreed to before the assignment takes place.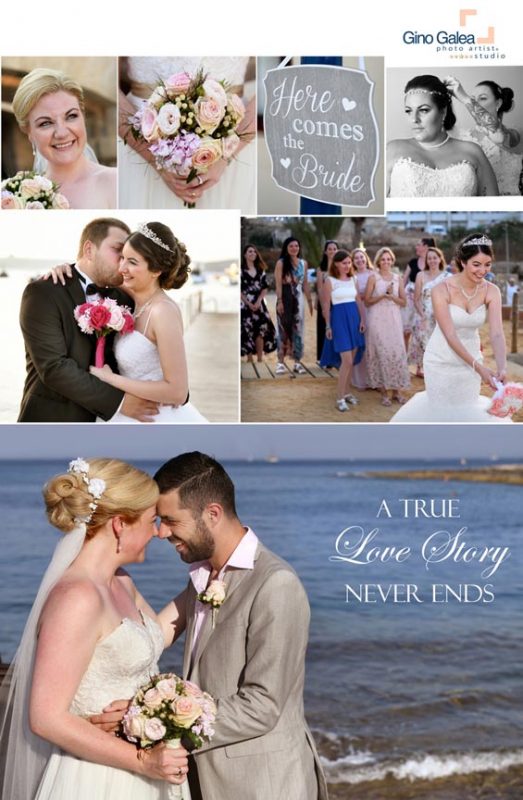 Moreover, any professional photo-artist, apart from the price tag or commercial factor of such digital images, he would undoubtedly strive to ensure that he would complete the job himself. That includes printing the hard copy prints himself due to the fact that technically, he would love to have absolute control over the result of the finished product, ie the final print. We are talking about print contrast, colour tone, saturation, type of photographic paper being used, picture composition through cropping and the rest. Many who succeed in acquiring the high res images give more priority to save a few euros than the technical quality of the final print. That is the reality these days.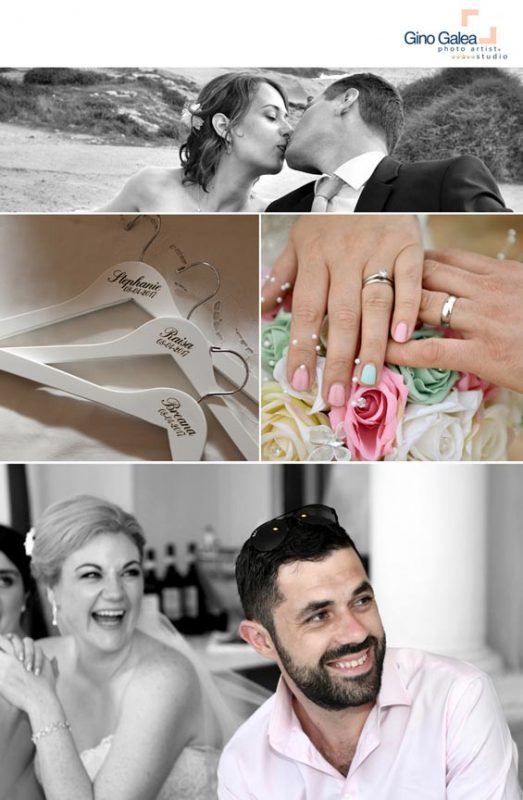 Yes, this is the nightmare that a wedding photographer might go through at times. Another regrettable situation for a professional is that related to that client who intends to do harm by fabricated a non-existent. A photographer would be 'accused' that he failed to fulfill his commitment, but for a malicious reason. That reason would normally be to have the job for free or heavily discounted!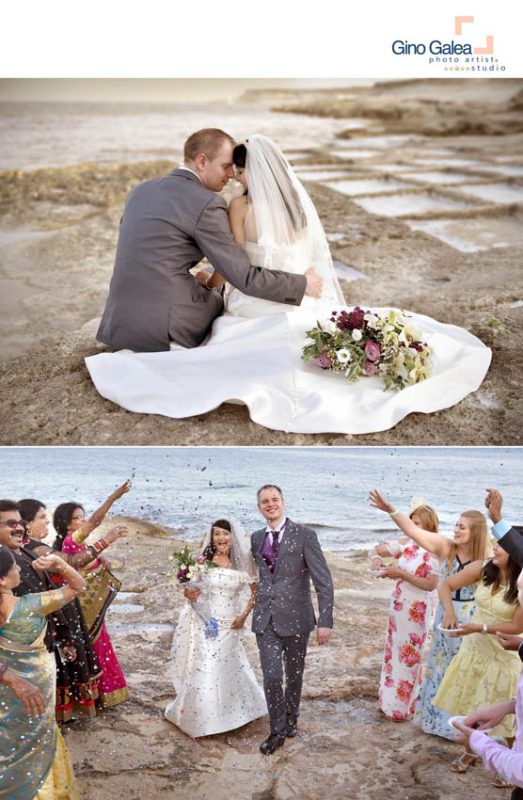 Another ridiculous and fabricated excuse could be that a photographer is 'accused' that he did not take a picture of that specific backdrop. Obviously, there are millions of accusations that a malicious client could fabricate against his photographer since once again, there are millions of combinations that one could focus on when a photographer is on the job during a wedding celebration. It is very easy that following an event, such client would shout at his photographer, I "told you" that I wanted that specific picture taken, so you 'missed the boat'! Consequently, my advice to all brides, the grooms would be to list any specific photos in writing through an email and forward it to your photographer before the big day! We are all humans after all. One should always keep in mind, that an experienced wedding photographer has a never-ending list in his mind that needs to be implemented during the process of a wedding on the big day. This could also apply to the best-men or perhaps the organizer too.
Another factor that annoys a professional photographer, operating in Malta and probably does happen elsewhere is the reality that there those individuals who are always negative about everything in life! They simply do not know any better. They never learned to say the magic word 'thank you' or 'congratulations, but instead they strive to find a loop-hole in the final product to find a 'justification' to accuse their photographer or unfairly 'justify' a discount! It is likely that they would also attempt to do this to all the other wedding suppliers too!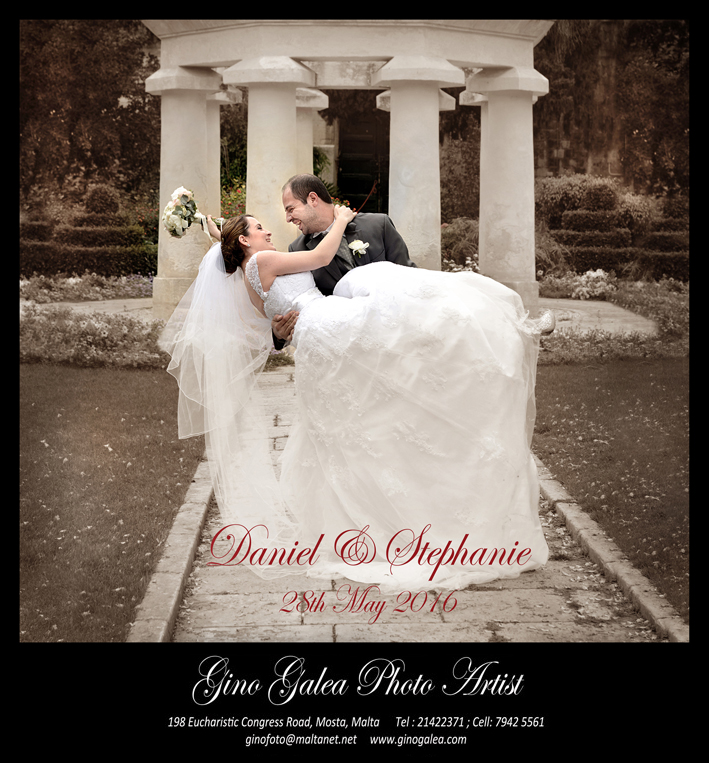 Another common situation that a wedding photographer in Malta would have to live with, is the period of time running into months and years that he would have to wait before he would start working on the layout of the album pages. Parallel with this abuse, the newlyweds would be telling their family and friends exactly the opposite, merely blaming their photographer that he is taking a long time to do their album!
Another case in point is that when we are asked to be the official photographers in the so-called 'high budget weddings'. Normally one would come across top entertainers during the reception, followed by a top DJ, you also see a number of chauffeur driven cars; food tables where most of the food displayed remain intact. Such a wedding might also have fireworks and finally, end up with a round of cigars! Probably the bridal gown had been ordered from a Milan High Street. Make no mistake; all I am saying here is that once such luxuries during the wedding are truly affordable, then yes just go for the best of suppliers and for your big day! Why not? If you afford a month-long honeymoon, away from it all, then go for it.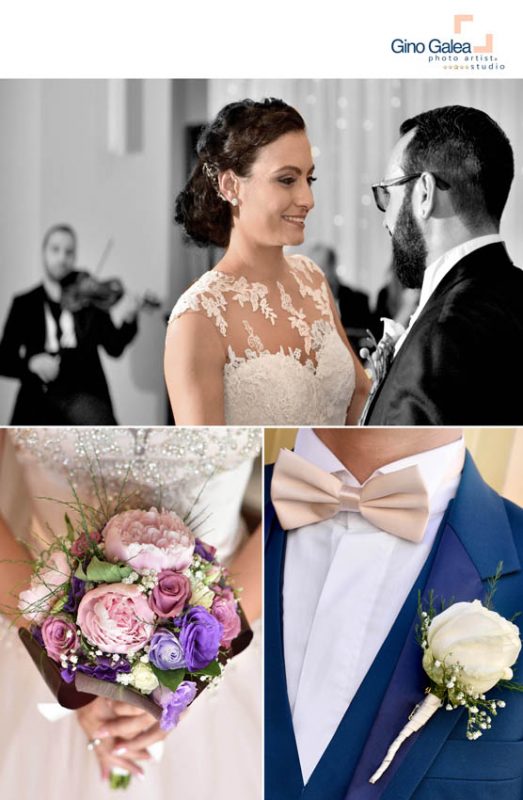 What is really deplorable is the hidden reality that we randomly come across that a bride and groom would start to literally avoid, their photographer, in other words 'hibernate' after their honeymoon is over! It is indeed a pity that they would start to ignore text reminders or messages, emails, and mobile calls. They simply don't have the decency to tell you that' at this point in time' we do not have any cash left in the coffer, so let's postpone the production of the album, for the time being probably meaning another year plus hoping that you would finally receive your dues!! They simply would never tell you that! What was so important for them during the big-day was to give an impression of wealth, high caliber and abundance to all those present, not to use the word fake nobility!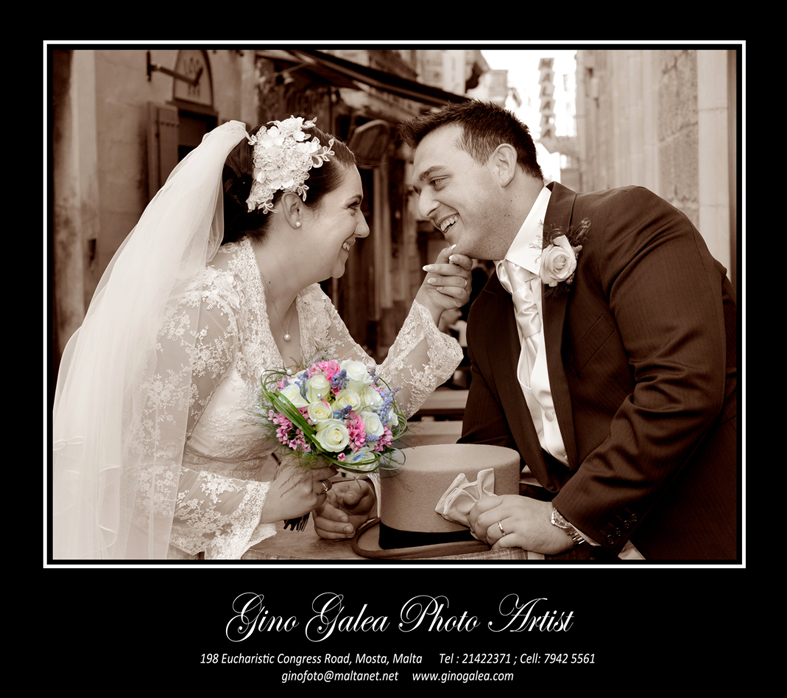 Why should the photographer have to wait long months, even years, to receive his last payment which ironically happened to be his profit margin'? All this happened just because the couple went on a big hike which was simply not affordable, and therefore beyond their means! This is the real untold reason that on day one, many wedding suppliers would ask the potential bride and groom to settle in full the payment for their services. This is the reality.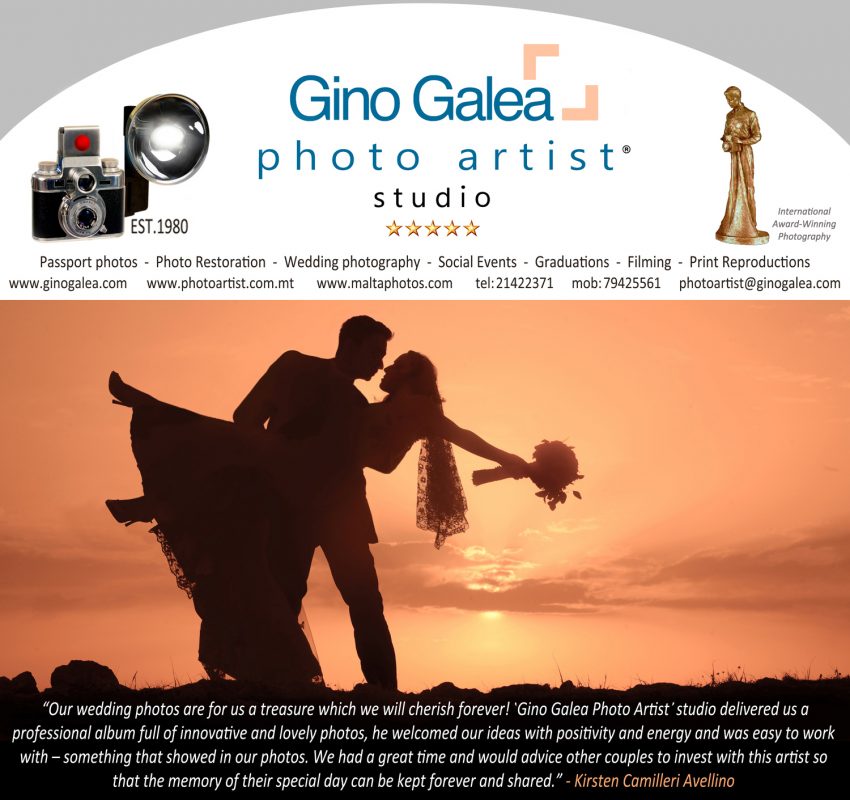 Many newly-weds tend to leave the very last payment of their whole wedding, namely that of the photographer, pending for ages! These are the frustrations that a professional would have to go through, mainly because of such negligence and indiscipline. Unfortunately, these types of people are on the increase rather than the opposite! I am pretty sure that this is not just the experience of the wedding photographer but probably most of the other service providers too!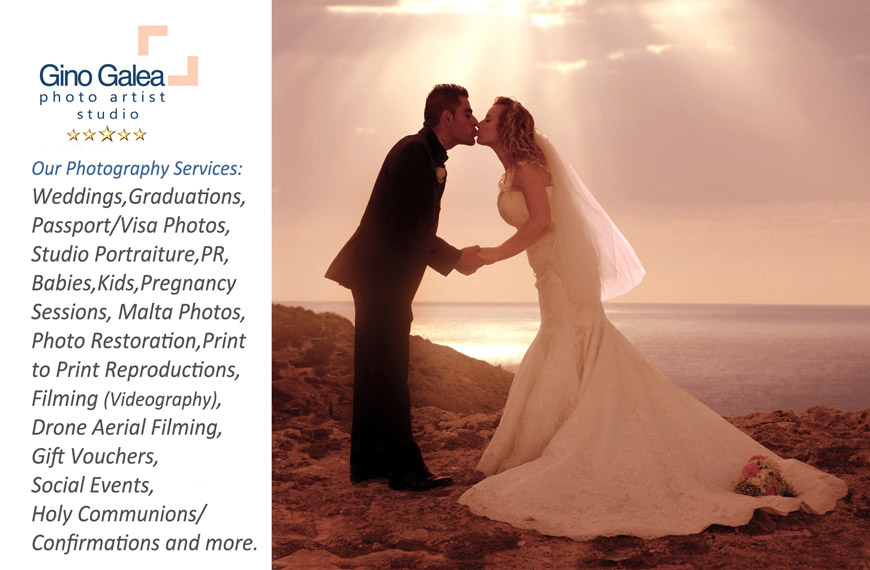 The worse part of all this mentality and negligence is the very fact that instead of telling their photographer outrightly that they are not in a position to complete the album at that point in time and coming to an agreement, they would start to play for time by delaying the album production process. They would start to invent 'fake modifications' hoping to delay the process which is really frustrating for any photographer or designer.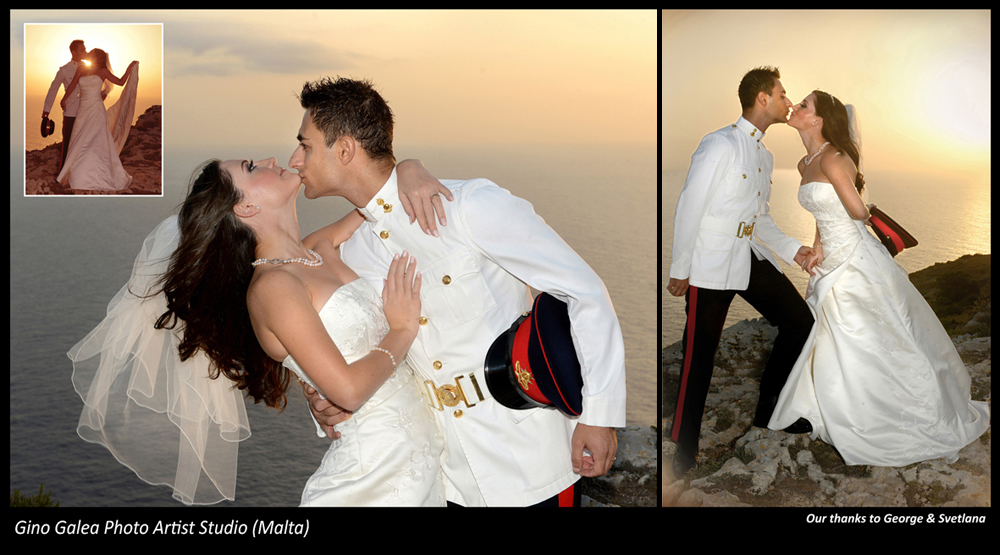 From a photographer's perspective, one would become rather concerned that after all, through such a lack of self-discipline, that marriage might not even last; ending up in a situation that these two love-birds are no longer interested to even see each other, let alone have their wedding album produced! Any photographer is always delighted to genuinely augur the very best to all newly-weds for an everlasting future, regrettably, it does not actually mean that this would necessarily be the case!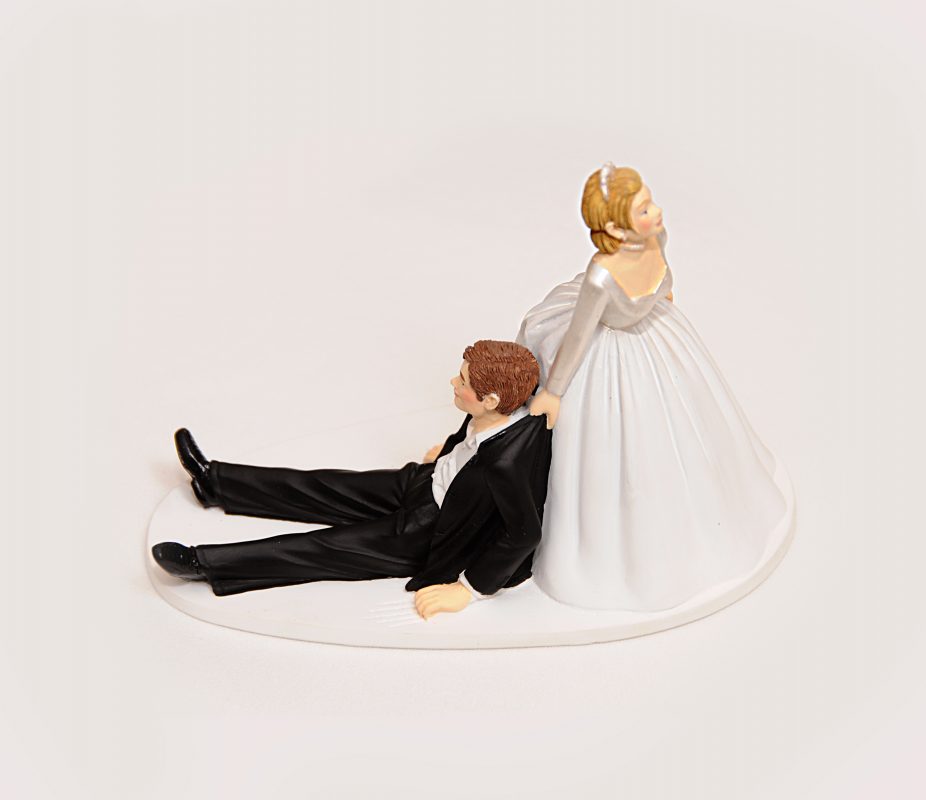 Unfortunately, there is a never-ending list of other self-imposed negative situations that would obviously create an unpleasant situation for any wedding photographer to perform during the process of a marriage celebration. I am, of course, writing from a photographers' point of view. I mentioned the problems that a photographer would have to face occasionally however the good news is that there is a vast majority of positive couples that we would all love to work for.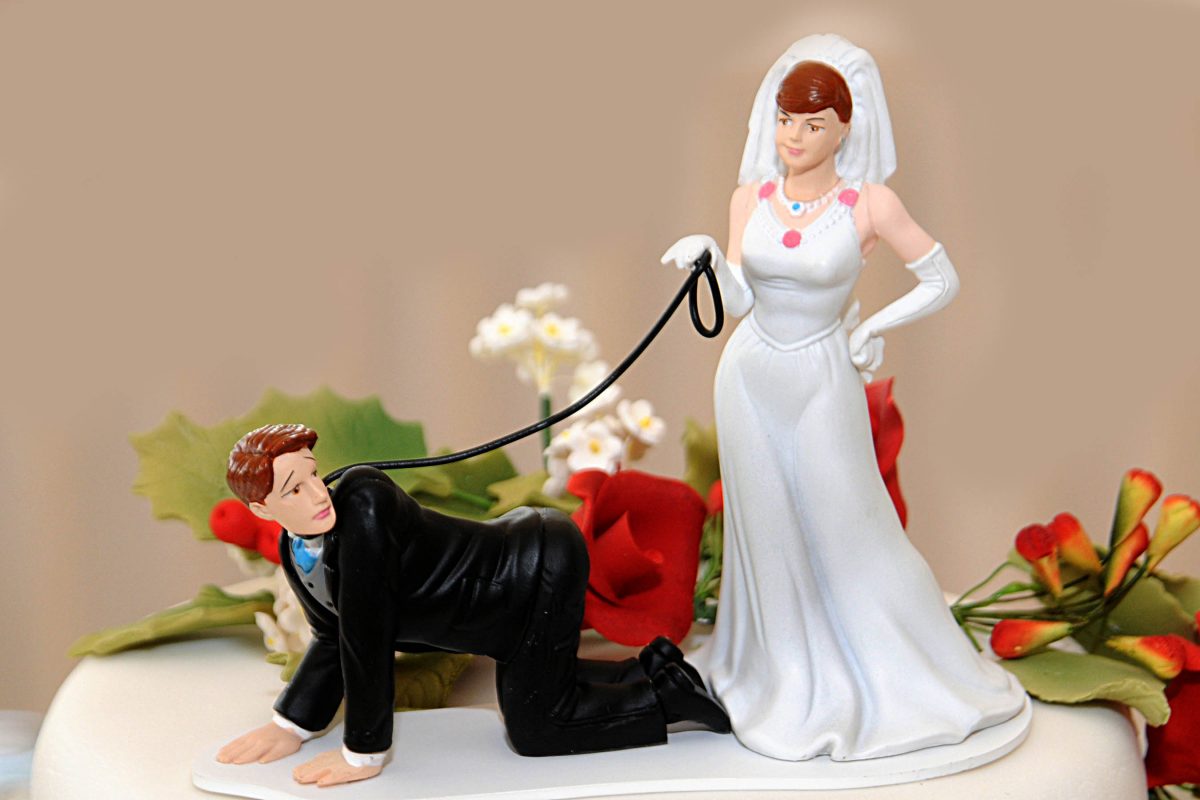 One must also mention that Malta is fast becoming one of the main wedding destinations in the Mediterranean. The untold stories above are all in sharp contrast with many other local newlyweds and other couples who choose Malta as their wedding destination. It is no secret, that the Maltese are truly committed specialists renowned for going that extra mile in providing a service during such weddings that are organized here in Malta and of course Gozo too. No wonder that in sharp contrast we regularly come across many visiting couples who decide to tie the knot on the island of St Paul, who extend their absolute co-operation, support, and kindness during the whole wedding process. They end up sending you emails as an appreciation. In many other cases, a thank you card or a beautiful review to top it all. These are the ideal type of clients that would keep any photographer motivated and shining in the world of weddings!