ARE YOU PLANNING YOUR WEDDING IN MALTA?
Are you looking for your reliable wedding photographer based in Malta? Are you in search of style, quality, professionalism, efficiency, and above all, excellent value for money for your wedding photography? You've probably landed just at the right place! Our packages are carefully designed for those couples flying here into Malta, planning their wedding here, on the island of St Paul or better still, the "George Cross island"!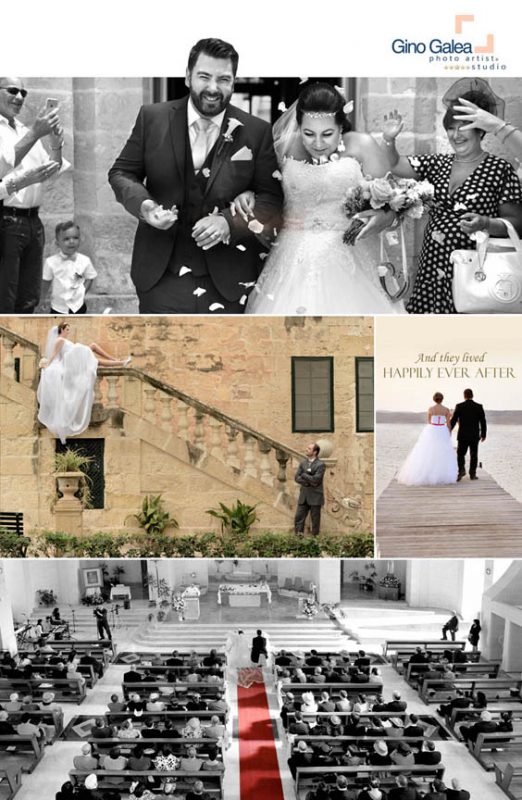 Coming to the wedding day itself. We do not believe in those 'endless tiring poses' in front of cameras, hassles or hidden charges on your big day, however, we do believe in capturing those very special moments that are treasured for life; candid and fun shots, thanks to our artistic team of professional photographers and filming services. Our studio, set up by Maltese veteran photographer, Gino Galea together with his well-trained team of talented photographers, namely Clifford Galea Valletta and Alison Kind, holds a very strong reputation for quality and 'high-end' photography on the island.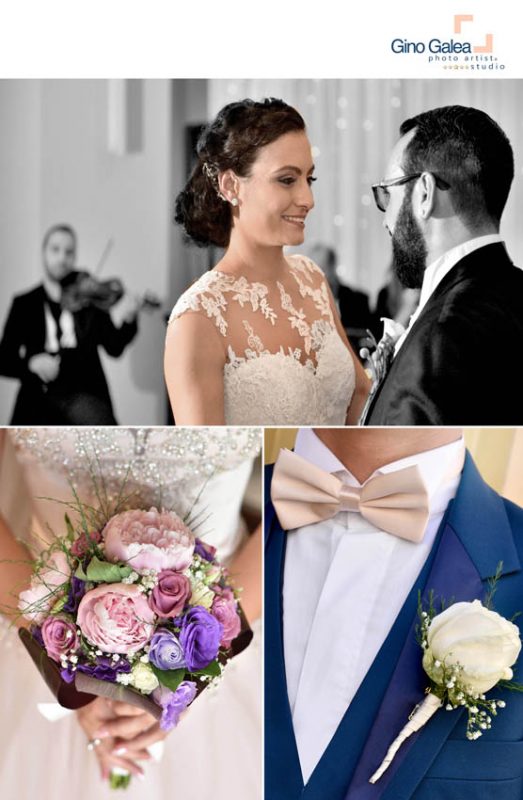 Our testimonials together with our loyal Facebook followers, can't all be wrong! Despite our solid foundations, our packages are surprisingly reasonable and realistic, tailor-made to cater to all types of budgets.
Our unique portfolio of celebrities includes HM Queen Elizabeth II, Pope John Paul II, Sir Cliff Richard, David Beckham, Engelbert Humperdinck, Richard Clayderman and a very long list of other high profile personalities.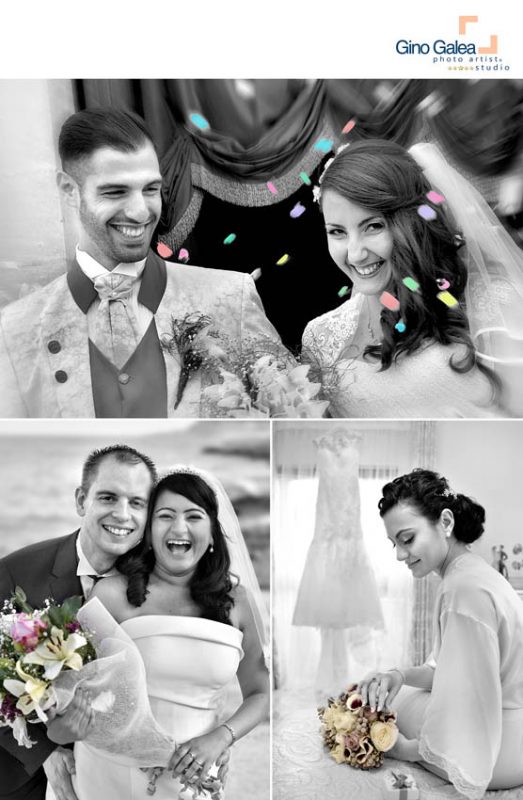 https://www.behance.net/gallery/86691983/A-COLLECTION-OF-COVER-PAGE-PHOTOGRAPHY
Our small team of experienced and qualified photographers is at your disposal. Our brand name is familiar with the local media going back to the year 1980! On the other hand, we never compromise on 'quality'. Most of our packages normally include a small selection of "black & white, sepia or other artistic effects, ready to be printed at any printing Lab back home. The short-listing process is normally executed by our team of experts, however, if there is a reasonable time just after your big day, you are very welcome to drop by at our studio to make the final selection yourself. Our packages are ideal for printing quality digital albums or the normal standard traditional prints/enlargements as one may require.
Other extras that one may order during his/her stay in Malta, are to be collected from our centrally located studio in Mosta before you leave the island, to be taken home with you. Moreover, in any of the packages, one can add any extras that one may wish. This could also include traditional print copies or perhaps a digital album. In all cases, our coverage includes the ceremony/holy mass depending on the type of wedding, portraits of the newlyweds, the bridal party, family & loved ones, groups, fun shots, the possibility of a group shot and the rest.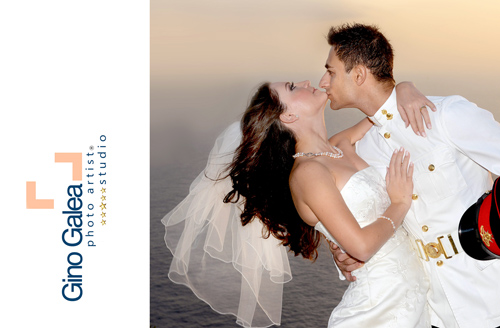 All the shortlisted high-resolution images may eventually be forwarded online through a personalized link through which one may download the photos directly into his computer after returning home after a few days.
Generally speaking, wedding and studio photographers in Malta are rather creative and dedicated to the art of photography. Realistically, that very moment that the newly-weds steps out of the venue on their way to the honeymoon, they would start to realize that their big-day was over and actually passed so very quickly. Their wedding day has just become history, full of beautiful and eternal memories. In contrast, our photography, be it on a pen-drive or a beautiful album it also becomes truly the most important item in any wedding since it is just permanent and would remain with the bride and the groom all the way. Consequently, there should be your best and most important investment!
Please get in touch for further information :
Gino: 79425561